ICESCO Participates in 84th Educational Affairs Council of Palestinian Children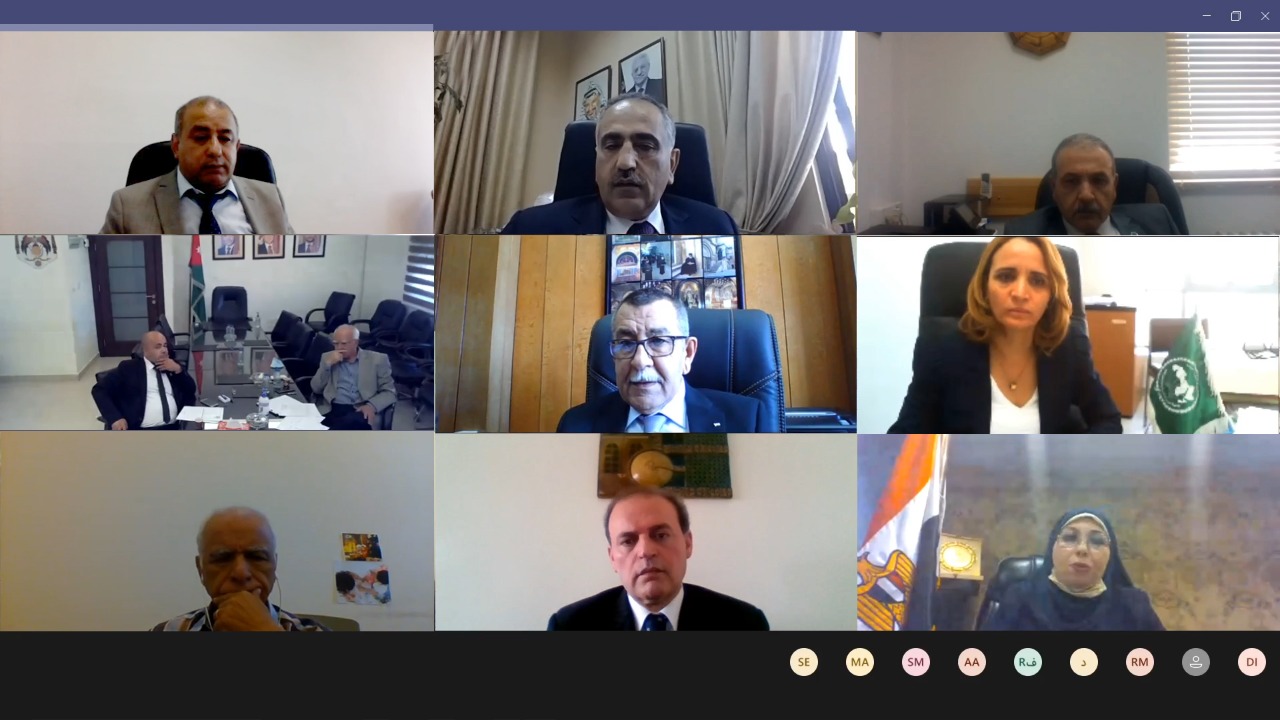 15 June 2021
The Islamic World Educational, Scientific, and Cultural Organization (ICESCO) participated in the 84th Educational Affairs Council of the Palestinian Children that the Sector of Palestine and Occupied Arab Territories, General Secretariat of the League of Arab States, in Cairo, held on Monday, June 14, 2021. The council focused on the sector of education and its needs in the occupied Palestinian territories in light of continuous Israeli aggression and attacks on Palestinian curricula.
Dr. Youssef Abou Daka, Programs Director at ICESCO's Sector of Education, represented the Organization in this edition through a report on its efforts to support the education sector in Palestine for 2019-2021.
The report shed light on ICESCO's key educational programs and activities as well as its major orientations and efforts to increase support for the competent authorities in the State of Palestine in the fields of education, science, culture and communication. The aim is to strengthen the Arab identity through cooperation with the Palestinian National Commission for Education, Culture, and Science by developing and promoting the Palestinian educational institutions through financial support and the necessary educational materials and multimedia to ensure the continuity of the educational process, particularly during the COVID-19 pandemic.
Dr. Abou Daka also underscored that the Organization developed the Palestinian educational programs in line with the development requirements and the needs of society. The aim is to strengthen the capacities of the relevant educational institutions and help them improve their educational role to counter Israeli obstacles and challenges in support of the Palestinian people.
The Council discussed the serious impact of the separation wall on the educational processes in both the occupied Palestinian territories and the eastern occupied part of Al-Quds, as well as the Israeli Judaizing policies. It also stressed the need to enhance the mechanisms of educational collaboration between the State of Palestine and the Arab educational and scientific organizations to support the implementation and development of their programs and follow-up to the implementation of the decisions of the Education Affairs Council.