ICESCO Educational Center in Chad and SESRIC Hold Joint Training Session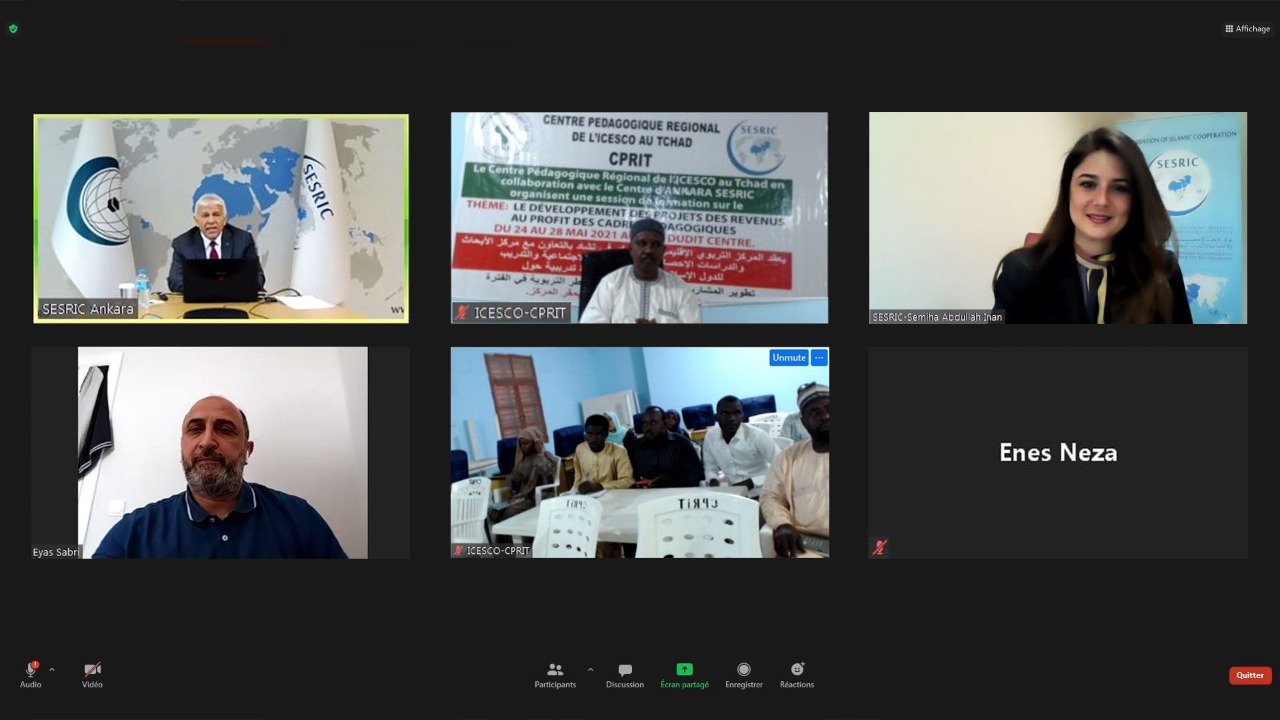 26 May 2021
ICESCO Regional Educational Center in Chad, in cooperation with the Statistical, Economic and Social Research and Training Center for Islamic Countries (SESRIC), is holding a training session on developing income-generating projects. The training session will be held on May 24-28, 2021, at the Center's headquarters in N'djamena for the benefit of 30 participants, including education officials and businessmen in Chad.
The training session aims to introduce the participants to the basics of income-generating project selection, development, and management and train them on ways to identify strengths and weaknesses, spot opportunities, and risks and carry out follow-up and evaluation tasks.
During the opening ceremony, Mr. Nabil Dabur, SESRIC Director-General, delivered the first address wherein he stated that the Islamic world is at a critical juncture facing a myriad of challenges, stressing that paying special attention to vocational training is one of the key solutions to overcoming the crisis.
Dr. Ali Mohammad Qamar, Director of ICESCO Educational Center in Chad, delivered the second address commending the good cooperation between the Center and SESRIC, noting that the training session is particularly relevant as the government of Chad, through its new vision "Chad We Want," is highlighting the need to build partnerships, especially for women and youth, through small income-generating project development.
Dr. Qamar also explained that project development is key to creating job opportunities for women and youth, reducing unemployment rates, providing decent living opportunities, and countering illegal immigration, drug dealing, human trafficking and all types and forms of terrorism.
Expert Ilyas Sabri is overseeing the training session while Dr. Ali Mohammad Qamar is in charge of its organizational aspects.