Five Winning Projects at the First International EDU-HACK: Quality Education Hackathon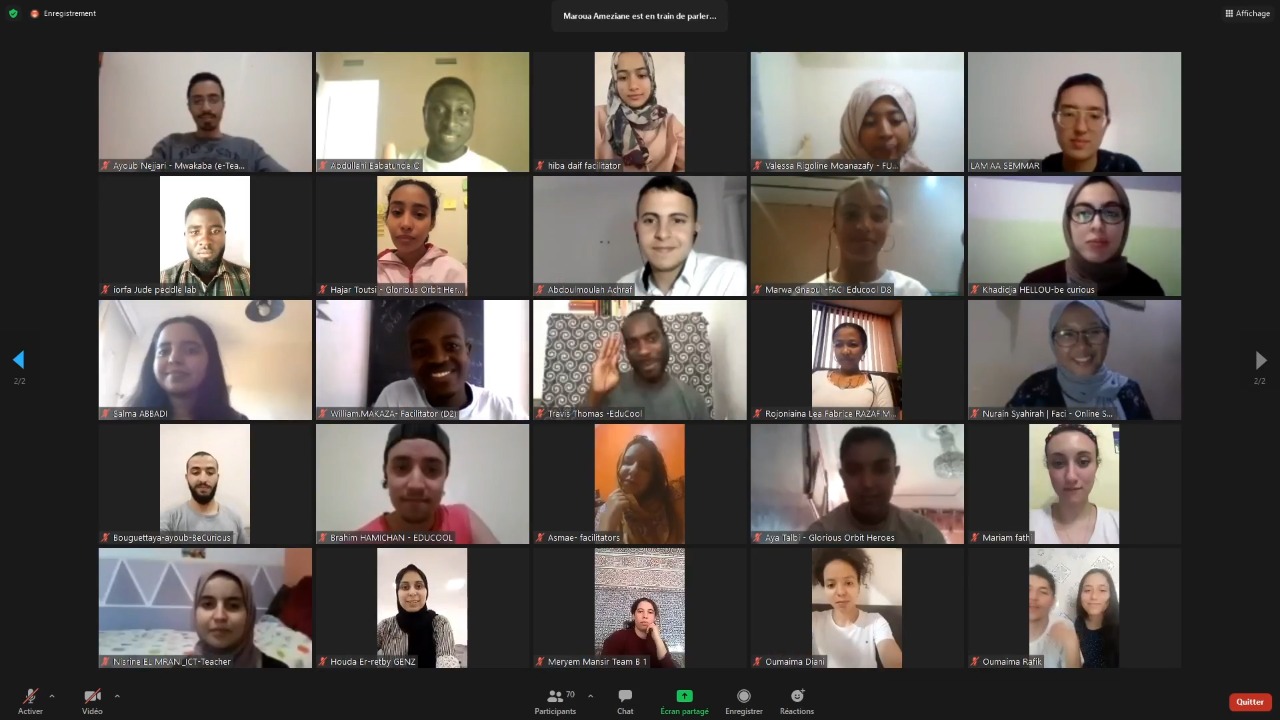 25 May 2021
The International EDU-HACK: Quality Education Hackathon that the Islamic World Educational, Scientific and Cultural Organization (ICESCO) co-organized, in cooperation with the Youth Association for Sustainable Development, concluded its proceedings. The event is an international virtual competition open to young people from the Islamic world and beyond. The Hackathon is part of the global efforts to achieve the Sustainable Development Goals and promote the 2030 Agenda by implementing innovative projects and initiatives in 2021.
The co-organizers of the three-day Hackathon, which started on May 21, and ended on May 23, included Hamad Bin Khalifa University, the International University of Rabat, Maker Majlis and World Merit, Nubox Lab, Riyada Innovation, Mind Set News, Global Opportunities, School 1337, and Isachamp Initiative.
Through the EDU-HACK, the partners seek to provide an international platform for young men and women to become entrepreneurs and actors of change. The first edition of the Hackathon saw the development of 18 projects, five of which won the following challenges:
Challenge A: Eradication of illiteracy, especially among women and girls;
Challenge B: Integration, equity, and gender equality
Challenge C: Effective and systematic learning
Challenge D: Assisting educational curricula and institutions
Challenge E: Education for Sustainable Development and Global Citizenship
Representing 60 countries, 100 participants took part in the international competition specialized in education and innovation and designed 18 projects under the supervision of 40 experts, entrepreneurs, and academicians from different countries. The selection was based on the nature of the proposed projects which aim at improving the quality of education, enhancing knowledge and skills acquisition, promoting gender equality, investing in available digital resources, and developing new curricula to help young people learn tomorrow's skills.
Under the supervision of educational program designers and social entrepreneurs, the participants learned teamwork spirit and the necessary skills for success in their innovative and effective projects. The event also aimed at engaging young influencers and innovators in the field of education to reflect on how to make curricula more appealing and accessible.