ICESCO and Space Foundation Hold Working Session to Discuss their Partnership Agreement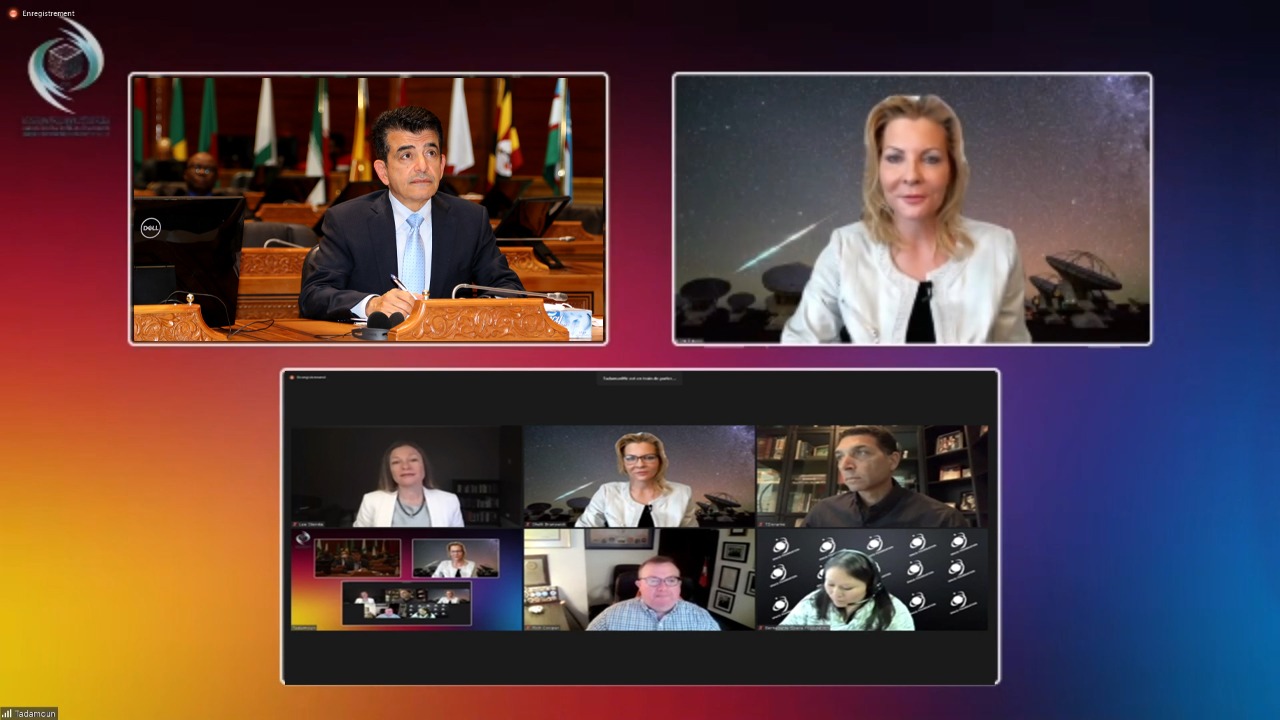 11 May 2021
The Islamic World Educational, Scientific and Cultural Organization (ICESCO) and the Space Foundation, Monday, May 10, 2021, held a working session to explore areas of cooperation and agree upon the key axes of the partnership agreement the two parties will sign in the upcoming period.
ICESCO Director-General (DG), Dr. Salim M. AlMalik, and the Space Foundation Chief Operation Officer, Shelli Brunswick, chaired the working session, held via videoconference, with the participation of several ICESCO heads of sectors and departments as well as several executive directors at the Space Foundation attended the meeting.
During the meeting, the Space Foundation team presented the major initiatives and programs the Foundation launched and implemented, particularly regarding the use of space technology in developing the fields of agriculture, environment protection, entrepreneurship, education and communication, data analysis, health, and energy. The team also addressed the challenges facing the use of space technology and the opportunities of this advanced technology.
The team reaffirmed the Space Foundation's keenness to build a partnership with various institutions, bodies, and governments to achieve mutual goals.
For his part, ICESCO DG underlined the importance of cooperation between the Organization and the Space Foundation in ICESCO's areas of competence. He explained that such cooperation will be based on practical and goal-oriented programs with measurable results, such as girl integration in science and space technology education, stating that space is the future.
Several ICESCO heads of sectors put forth several ideas pertaining to cooperation in organizing several joint seminars and workshops and inquired about the details of some areas of cooperation, which the Foundation team answered.