ICESCO Undertakes to Support Efforts for Promoting Socio-cultural Rights in Countries of Islamic World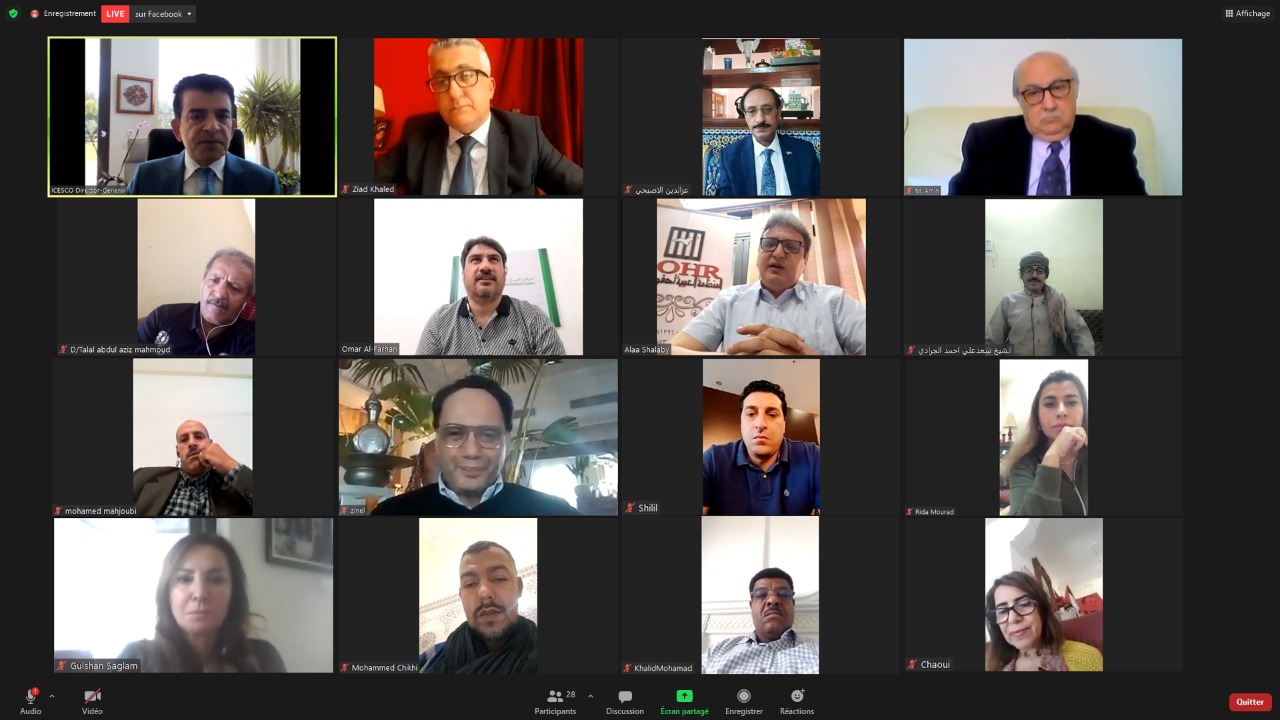 10 May 2021
Dr. Salim M. AlMalik, Director-General (DG) of the Islamic World Educational, Scientific, and Cultural Organization (ICESCO), reaffirmed that "the Organization will continue its close cooperation with the Member States to develop, support, and keep up with all projects, initiatives, and efforts aimed at enabling the peoples of countries of the Islamic World to fully enjoy their socio-cultural rights while adding that the debate on such rights would no longer be raised in the immediate future."
The statement was part of Dr. AlMalik's address at the webinar that the Human Rights Information and Training Center (HRITC) organized, in cooperation with ICESCO, on May 9, 2021, under the theme: "Towards a vision for strengthening the protection mechanisms of socio-cultural rights: challenges and prospects."
The webinar saw the participation of Ezzedine Al-Asbahi, Ambassador of Yemen to Morocco; Dr. Muhammad Amin Maidani, Lecturer in Law at the University of Strasbourg; and Mr. Alaa Shalaby, President of the Arab Organization for Human Rights; in addition to a group of experts and activists.
Dr. AlMalik explained that socio-economic and cultural rights are an essential part of human rights, which include the right to education, adequate housing, health care, food, and water as well as the right to employment. He also noted that "although the international instruments and treaties enshrining these basic rights are remarkably advanced, thanks to the considerable international efforts, we are still lagging behind."
ICESCO DG reviewed the Organization's vision and efforts to create the appropriate conditions to enable all peoples of the Islamic world to fully enjoy their socio-cultural rights, highlighting that ICESCO has been working on a clear strategy to bring about a positive change in the field of human rights, including the socio-cultural rights, in the light of the negative impact of the COVID-19 pandemic. "ICESCO has also launched several important projects and programmes in its Member States, particularly for youth and women, in cooperation with a group of donor institutions," he underscored.
Dr. AlMalik stressed that the international community still has much to do to find innovative ideas and visions likely to consolidate socio-cultural rights, support the role of organizations and the private sector to strengthen the integration of roles and build a society that can face the increasingly difficult challenges.