ICESCO and Prince Mohammad Bin Fahd University Sign Partnership Agreement on Strategic Foresight and Scientific Research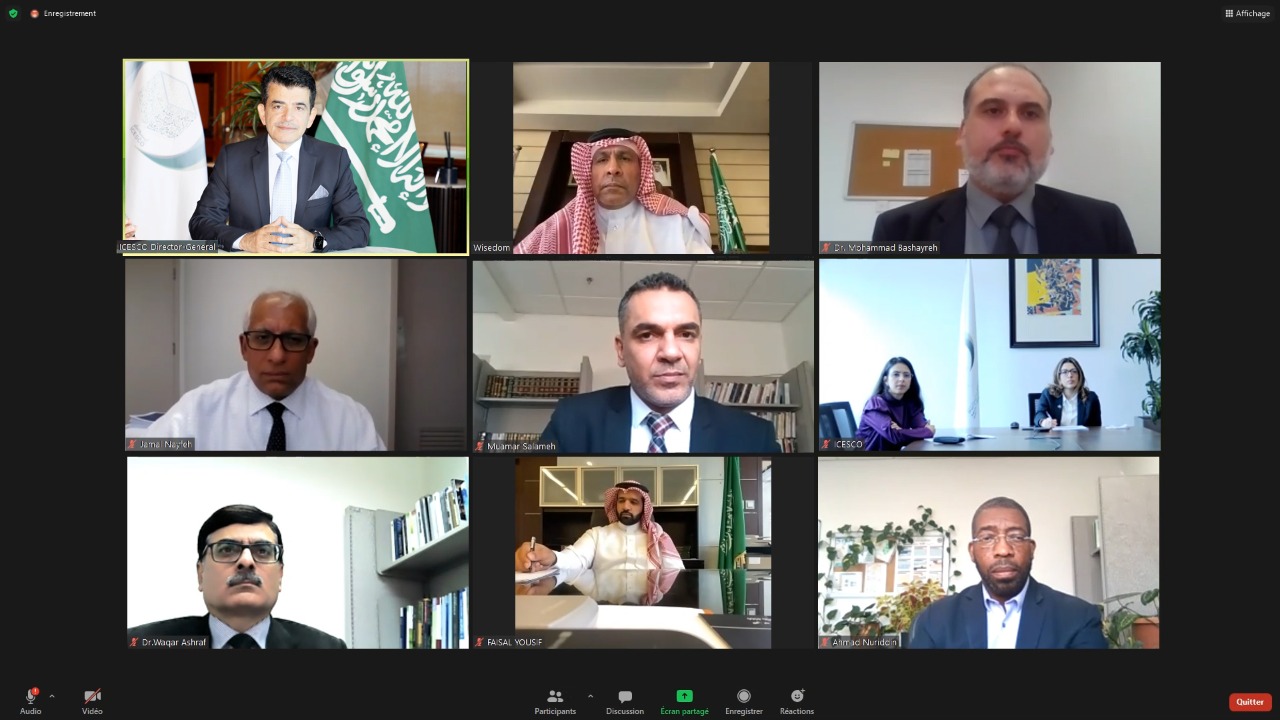 4 May 2021
The Islamic World Educational, Scientific, and Cultural Organization (ICESCO) and Prince Mohammad Bin Fahd University (PMU) in Saudi Arabia, yesterday, May 3, 2021, signed a partnership agreement on scientific research and strategic foresight studies, and cooperation in implementing practical programmes and activities to promote technology and innovation in the countries of the Islamic world.
During the meeting, held through videoconference, Dr. Salim M. AlMalik, ICESCO Director-General (DG), and Dr. Issa Al-Ansari, PMU President, signed the agreement. The meeting also brought together several directors and officials at ICESCO and the University.
In his address at the signing ceremony, Dr. AlMalik expressed his happiness at the signing of the agreement, stressing that it will unite the efforts of ICESCO and PMU to strengthen their cooperation and partnership through practical projects and forward-looking studies such as "The Possible Futures of the Islamic World" study, "The Future imagined by the Youth" project, "Population and demography at the horizon of 2050: Islamic Population Inside and Outside the Islamic World" study, "The impact of Covid-19 on Hajj and Umrah study," "the Futures of Education" study.
Dr. AlMalik added that ICESCO, through the Center for Strategic Foresight and the Science and Technology Sector, will collaborate with PMU to conduct studies and implement programmes and projects for the benefit of the Islamic world.
For his part, Dr. Al-Ansari stressed that the agreement addresses important areas for cooperation between the University and ICESCO, noting that the partnership agreement should not only target countries of the Islamic World but should benefit the whole world in its entirety.
He added that ICESCO and PMU complement one another in the field of foresight and Artificial Intelligence, highlighting that the University prepares its young graduates to meet the requirements of both the local and international job markets.
It is noteworthy to mention that the agreement between ICESCO and PMU provides for cooperation in developing specialized programmes and research activities, building the capacities of the staff of Prince Mohammad Bin Fahd Center for Futuristic Studies (PMFCFS) and ICESCO Center for Strategic Foresight, and seeking to give an international relevance for the achievements of the two centers in the field of forward-looking studies, Artificial Intelligence, youth, and entrepreneurship.