Thursday: ICESCO to Foresee and Discuss Future Professions at International Seminar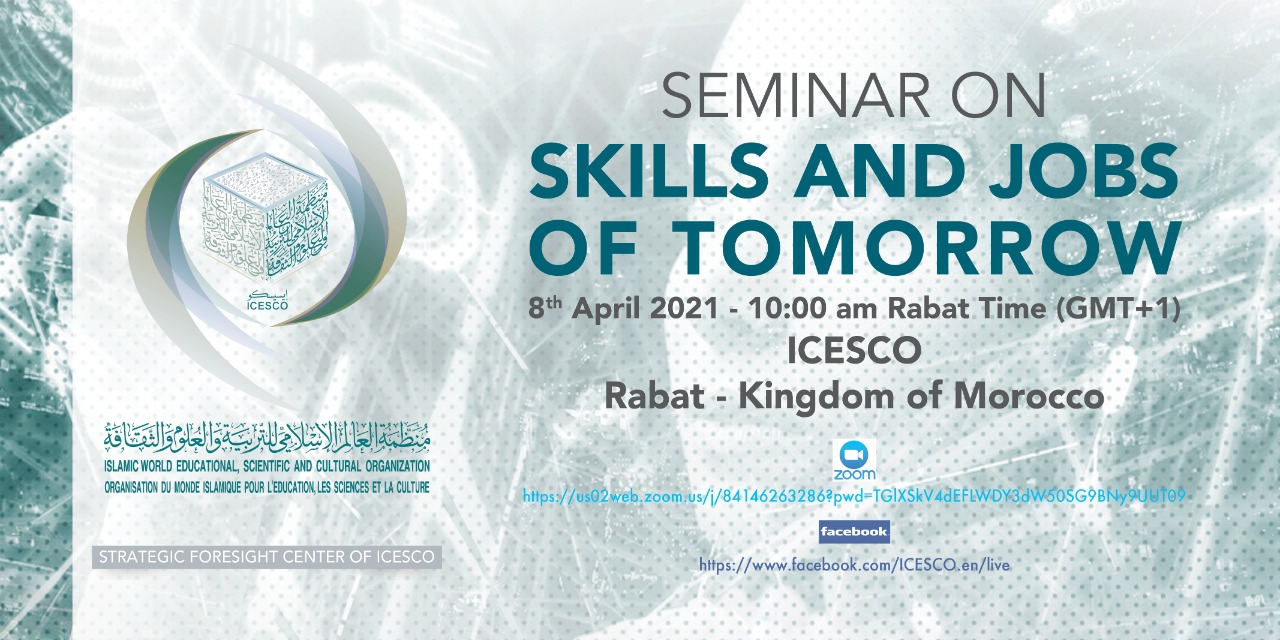 6 April 2021
The Islamic World Educational, Scientific, and Cultural Organization (ICESCO) will hold, on April 8, 2021, an international seminar on "Skills and Jobs of Tomorrow" to explore the changes the labor market will witness in the future and identify the professions and skills necessary to improve socio-economic growth in the Islamic world.
ICESCO organized the seminar in partnership with UNICEF, OECD, AUF, ESCWA, WFP, ILO, and the "Economia" Research Center of the Higher Institute of Management Studies (HEM). The event will kick off at 9:00 UTC (10:00 Rabat Time) face-to-face at ICESCO headquarters and by videoconference. The seminar will also bring together high-level representatives of prestigious international organizations and institutions and several experts.
ICESCO Center of Strategic Foresight will oversee the event, which is part of the Organization's efforts to support foresight culture as a strategic mechanism for decision-makers to identify and anticipate future challenges and find appropriate solutions thereof.
The seminar's agenda features an opening session to give an overview of future professions to be followed by a session on the value and challenges of future cultural and creative industries. The second session will explore the challenges of the 4th industrial revolution while the third session will tackle ways of training youth and young teachers on how to keep pace with the future.
The seminar can be followed live on ICESCO's official Facebook page at the following link: