ICESCO and Al-Erfan Foundation for Educational Consulting and Vocational Development Explore Cooperation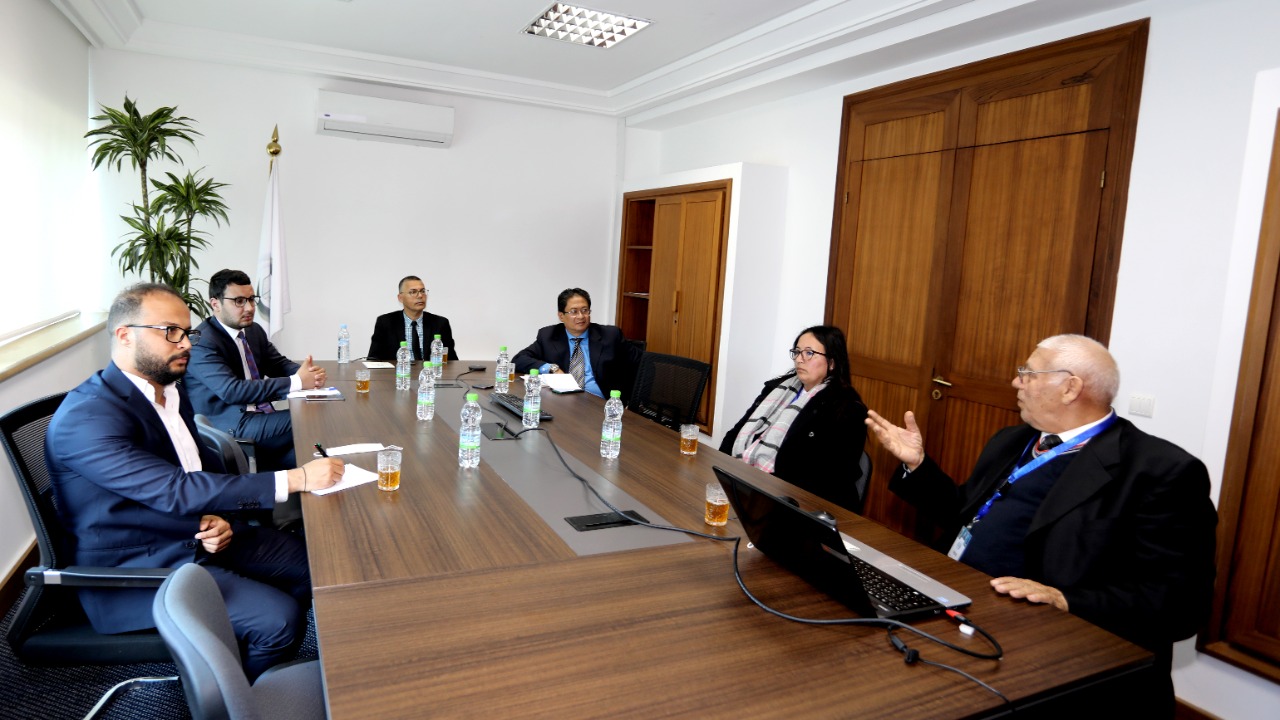 6 April 2021
The Islamic Educational, Scientific, and Cultural Organization (ICESCO) held a coordination meeting with Al-Erfan Foundation for Educational Consulting and Vocational Development in Morocco to examine cooperation prospects in language proficiency assessment for non-Arabic speaking students in the Islamic world and beyond.
Dr. Majdi Haji Ibrahim, President Center of Arabic for non-Arabic Speakers, and Mr. Adel Bouraoui, Advisor to the Director-General for ICESCO's External Centers and University Chairs in the field of Arabic Language; and Dr. Youssef Ismaïli, an expert at the Center, represented ICESCO in the meeting at the Organization's headquarters in Rabat. Dr. Mohamed El Hannach, Chairman of the Foundation's Board of Directors represented Al-Erfan Foundation.
During the meeting, Dr. El Hannach reviewed in detail Al-Erfan's project of the platform to measure the skills of non-Arabic speakers and focused on the components of the platform, its characteristics, and placement testing for Arabic language learners, in line with international standards for language proficiency assessment. Dr. El Hannach also proposed a model of the final Arabic language proficiency test commensurate with the reality of teaching Arabic to non-Arabic speakers in the Member States.
ICESCO's representatives reviewed the role of the Center and its efforts in supporting digital programmes and products with educational uses that serve the teaching of Arabic in non-Arabic speaking countries. The representatives noted the important roles the center plays in support of placement tests for non-Arabic speakers with international organizations, governmental institutions and public and private institutions operating in this vital field.
At the close of the meeting, the two parties agreed to explore ways of cooperation to serve the Arabic language, especially with regards to language proficiency assessment for Arabic language students all over the world.