ICESCO and the World Islamic Call Society Review Development of Cooperation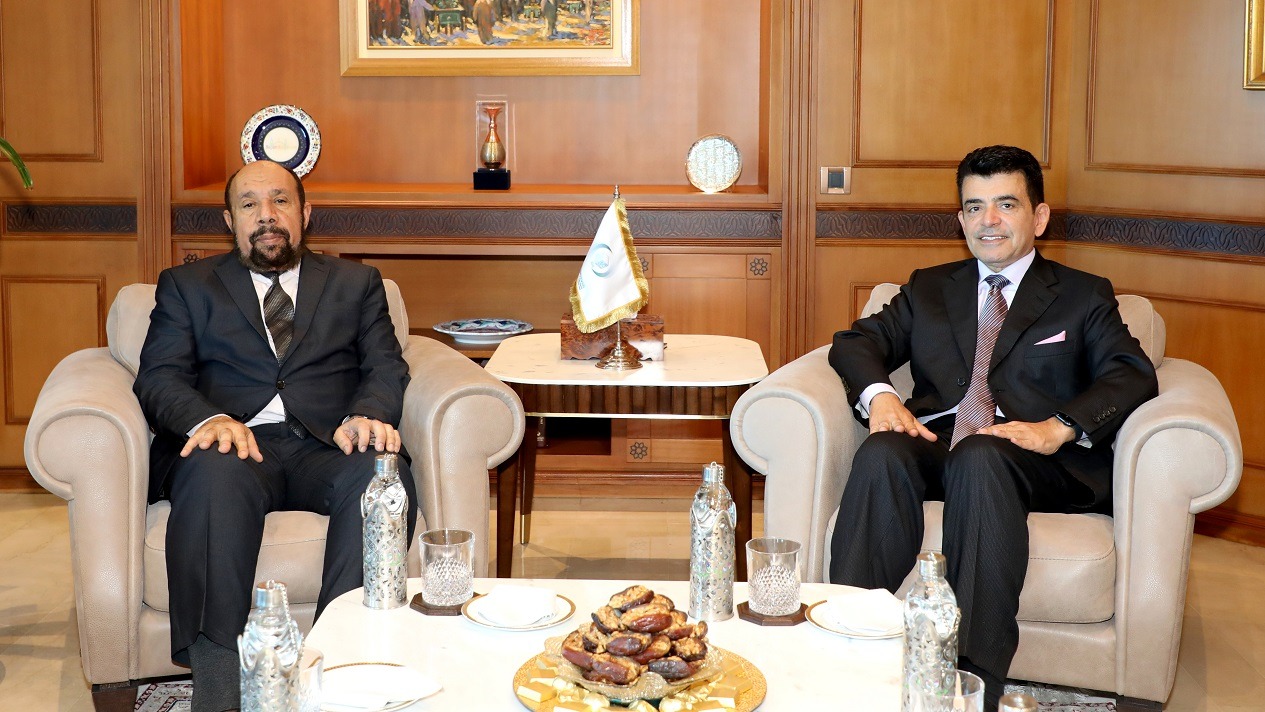 23 March 2021
Dr. Salim M. AlMalik, Director-General (DG) of ICESCO, and Dr. Saleh Salim Al-Fakhri, Chairman of the Steering Committee of the World Islamic Call Society (WICS), discussed today, at ICESCO headquarters in Rabat, the means to develop cooperation between the two parties in the fields of education, culture, relief, and humanitarian action.
During the meeting, which several ICESCO heads of sector and WICS officials attended, Dr. AlMalik reviewed the main developments and modernization within ICESCO, as well as the main axes of its vision and new strategy of action which aims to highlight the role and position of ICESCO at the global level.
The DG explained that the Organization adopts an open-door approach to countries, organizations, international bodies, civil society institutions and donors, and the establishment of bilateral partnerships for the benefit of the Member States and Muslim societies around the world. He referred to projects that ICESCO implemented to support the efforts of its Member States to deal with the repercussions of the COVID-19 pandemic, in partnership with donor institutions, and based on the needs and requirements of each country.
For his part, Dr. Al-Fakhri reviewed the strategy of action of WICS and its offices established in several African countries, stressing that it provides support to schools in these countries and that over the years it has awarded scholarships for many students, many of whom have obtained masters and doctorates.
The meeting addressed the areas proposed to develop cooperation between the two parties, including education, culture, medical caravans, and other programs. The parties affirmed their desire for constructive cooperation within the framework of a partnership agreement based on implementation programs and projects with tangible results.