ICESCO DG Participates in International Ceremony in Honor of Dr. Ahmadou-Mahtar M'Bow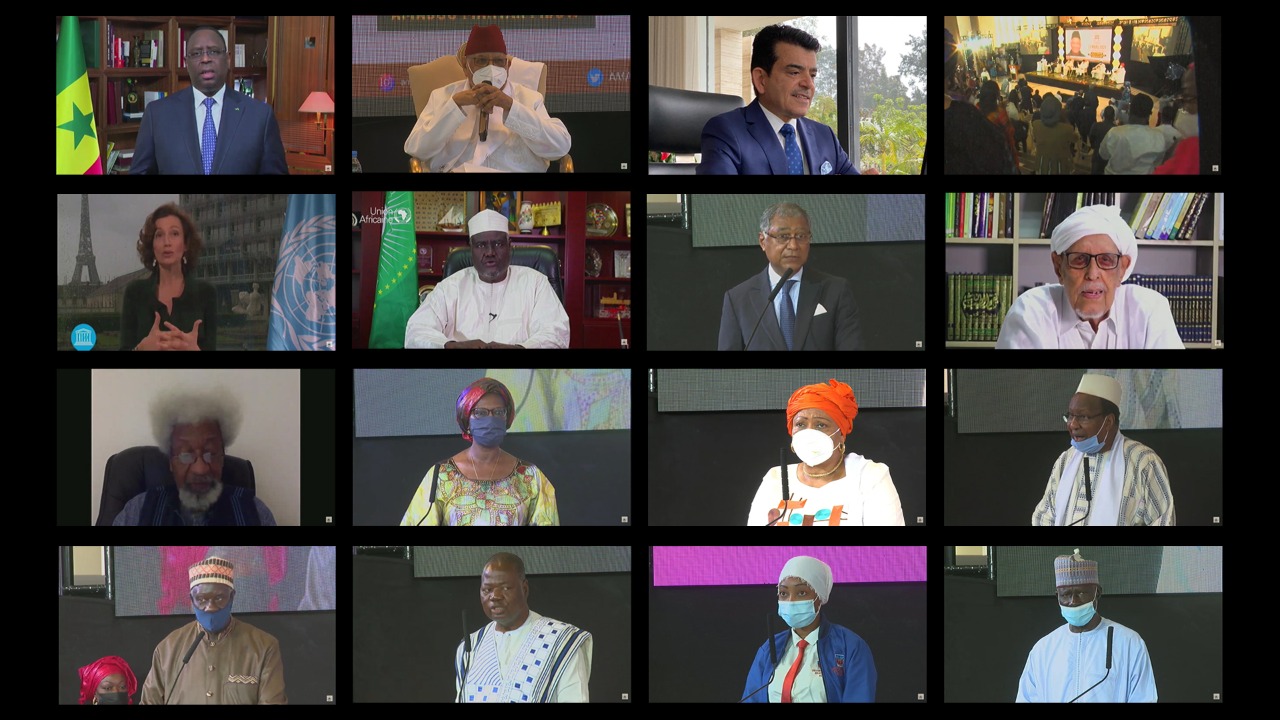 20 March 2021
Dr. Salim M. AlMalik, Director-General (DG) of the Islamic World Educational, Scienctific, and Cultural Organization (ICESCO), participated virtually, today, March 20, 2021, in the international celebration that the "Museum of Black Civilizations" in Senegal held in honor of Dr. Ahmadou-Mahtar M'Bow, former DG of UNESCO, Goodwill Ambassador for ICESCO, on the occasion of his 100th birthday. High-level African Heads of State and several leaders of international organizations attended the ceremony.
During his address at the opening session, Dr. AlMalik praised Dr. M'Bow's cultural and intellectual legacy to human civilization, as well as the distinguished work he had done while he was ambassador of goodwill for ICESCO. Dr. M'Bow's contributions included his proposal to establish ICESCO's Regional Center for Education on the Culture of Peace, which was founded in Yamoussoukro, Côte d'Ivoire to teach tomorrow's youth and women leaders to preserve peace.
ICESCO DG praised the achievements of Dr. M'Bow during his tenure at UNESCO, including the convention on the protection of the cultural and natural heritage in the world and its entry into force after a large number of countries ratified it, as well as his efforts to enhance the protection of neglected heritage sites at risk.
In his speech, Dr. AlMalik expressed thanks and appreciation, on behalf of ICESCO, to Dr. M'Bow as one of the few who had worked hard to make our world better. He added that the former UNESCO DG had received many international awards and honors, all of which, however, are not enough to appreciate his role.
Dr. Ahmadou-Mahtar M'Bow held several positions in the field of education in Senegal, before becoming Minister of Education and Culture in 1957, then he ran several ministries until 1970, and was elected to the UNESCO Executive Council in 1966, before being appointed as Assistant DG then DG of the Organization, respectively in 1970 and from 1974 to 1987.