ICESCO and BADEA Explore Partnership Development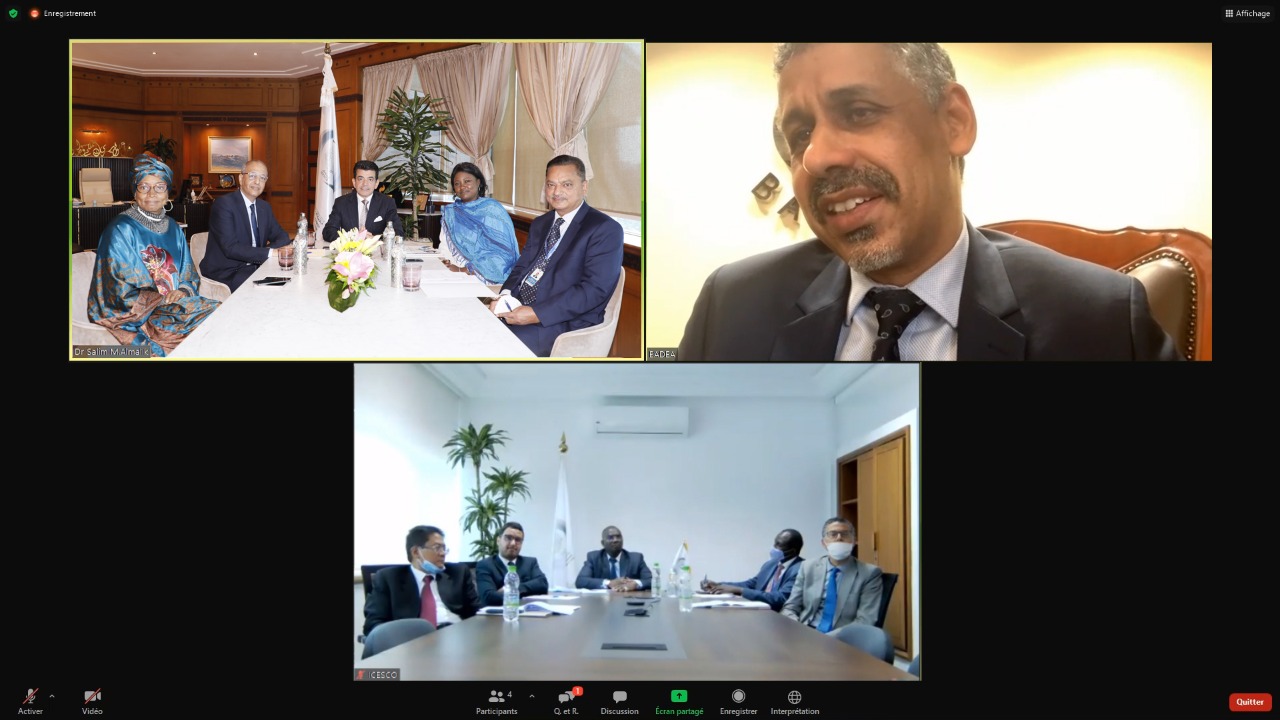 18 March 2021
Dr. Salim M. AlMalik, ICESCO Director-General (DG), and Dr. Sidi Mohamed Ould Tah, DG of the Arab Bank for Economic Development in Africa (BADEA), held a virtual meeting on Wednesday, March 17, 2021, to explore ways to foster a partnership between the Organization and the Bank in multiple fields. Several ICESCO sector directors, advisers, and experts also attended the meeting.
The two parties explored prospects of cooperation between ICESCO and BADEA in several fields to address African needs, taking into account the respective strategies of the two institutions. The two parties agreed to set up a joint committee to identify the major projects, lay down their budgets, and outline the goals to attain positive and concrete outcomes.
The two officials discussed several programs including cooperation to train 1000 young female leaderships, support women and girls' entrepreneurial sense, empower newly literate women in Africa and train them on setting up income-generating projects such as sewing, embroidery, and traditional and artisanal industries.
The two parties also discussed cooperation to grant scholarships to girls and reaffirmed the need to sustain cooperation in the field of teaching Arabic to non-Arabic speakers through the Regional Educational Center for Arabic to non-Arabic Speakers in Chad. They discussed setting up five other language centers in African countries in the upcoming two years.
ICESCO and BADEA have established strong cooperation ties since their first partnership in 1994.