ICESCO Chad Regional Educational Center Hosts Training Session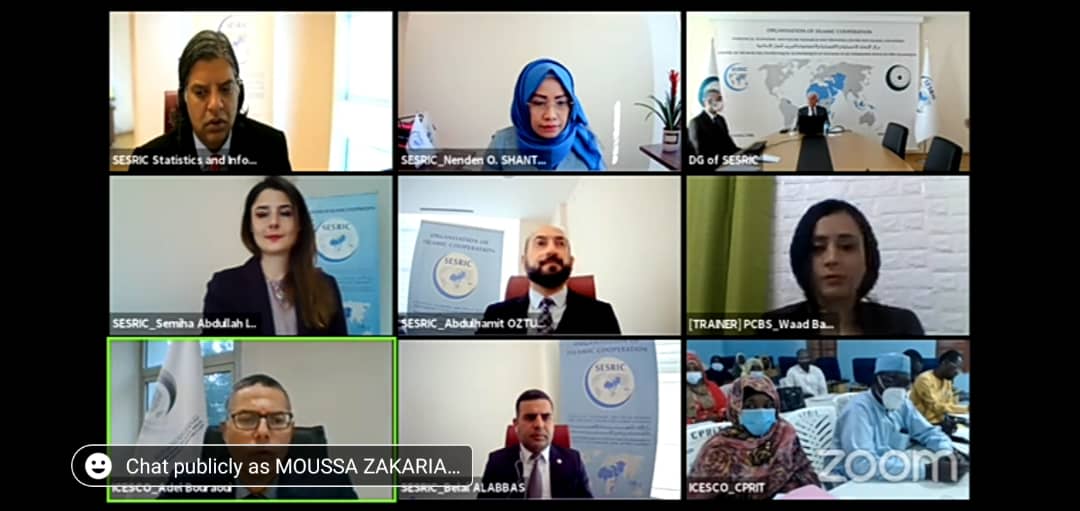 18 February 2021
The ICESCO Regional Educational Center in Chad hosted a three-day training session on "Excel-based Statistical Data Analysis in Arab education in Chad." The Center kicked off on February 17 the videoconference in cooperation with the Statistical, Economic and Social Research and Training Centre for Islamic Countries (SESRIC).
Mr. Adel Bouraoui, Advisor to Director-General (DG) for ICESCO's External Centers and University Chairs of Arabic Language represented ICESCO at the opening ceremony. In attendance were also Dr. Nebil Dabur, SESRIC Director General, and Dr Ali Mohammad Qamar, Director of ICESCO Regional Educational Center in Chad.
Mr. Bouraoui reviewed ICESCO's efforts to help its Member States to have access to computer software and ensure efficient use of ICTs in the service of national education planning and build the skills required for current and future work, production, and creativity processes. He also stressed the need to strengthen cooperation and coordination between joint Islamic action institutions, including ICESCO and SESRIC, to help competent educational parties in the Islamic world develop the digital skills of their pedagogical staff.
Thirty educational staff from among the Center's teachers, pedagogical advisors, and principals of Arab schools in Chad, attended the session that aims to enable participants to better use analytical tools for statistical data in the field of Arab education in Chad. The step would help them master assessment and planning processes and take good decisions in their educational or administrative fields of action.
The session features various topics and materials falling into three themes: "Basic concepts and principles in the field of statistics and data processing"; "Services offered by Excel in the field of statistical analysis"; and "Inferential statistics, hypotheses and statistical tests".
Ms. Waad Bani Odeh, Statistician and Manager of the Balance of Payments Statistics Project at the Palestinian Central Bureau of Statistics (PCBS), supervised the session while Dr. Ali Mohamed Qamar, Director of the ICESCO Regional Educational Center in Chad, supervised its organizational aspects in coordination with ICESCO Center for Arabic for Non-Arabic Speakers.