ICESCO Presents its Strategy at International Conference on Countering Violent Extremism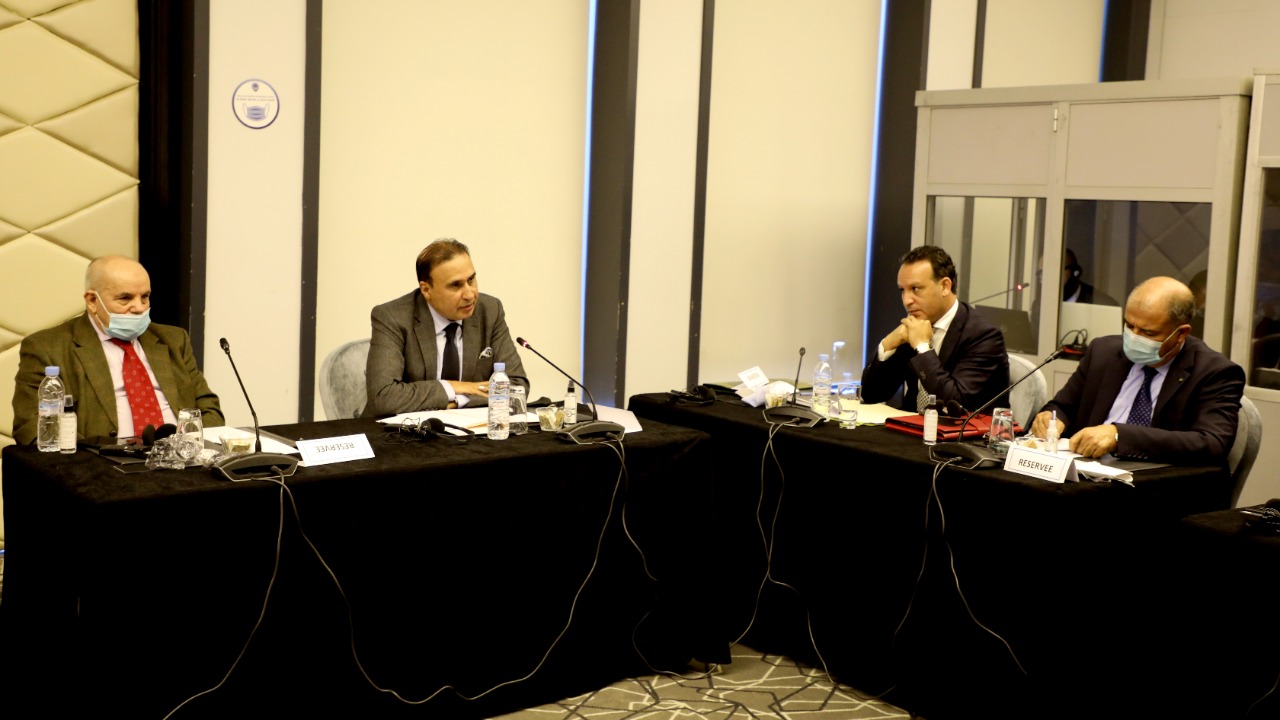 17 February 2021
The Islamic World Educational, Scientific, and Cultural Organization (ICESCO) took part in the annual international conference, held this year under the theme, "Combatting Violent Extremism: New Responses to New Challenges." The Moroccan Observatory on Extremism and Violence is holding on February 16-18, 2021, the three-day conference, in partnership with the General Delegation for Prison and Reintegration Administration and the Mohammedan League of Scholars.
Dr. Abdelilah Benarafa, Cultural Advisor to ICESCO Director-General (DG), represented the Organization and gave an address at the opening session. Dr. Benarafa reviewed the Organization's strategy in the field, which follows a proactive and preventive approach that relies on external and internal protection in the fields of education and culture. The Cultural Advisor stated that the strategy also focuses on economic integration and psychological rehabilitation, seeks to address the impact of polarization, and carry out the necessary intellectual reviews to attain reconciliation with oneself as well as with society.
The Organization representative also mentioned the strategic partnership program between ICESCO and the Mohammedan League of Scholars in shielding against extremism, networking with universities, training programs to dismantle the discourse of extremism, and the program of publishing and translating educational tools relevant to countering the discourse of extremism.
Dr. Benarafa talked about preparing a practical guide in dismantling extremism discourse, hailing the comprehensive Morocco's strategy in fighting violent extremism, which has received international acclaim and is based on three axes: a security approach, a socio-economic approach, and a cultural and religious approach. He also commended the trust that Morocco received upon its ratification of the UN Convention on Combating Terrorism with the aim of opening the first UN center for fighting terrorism in Africa in Rabat.
The conference's programme featured specialized sessions on the following topics: changes in terrorist threats: new responses to new threats"; "new cyber challenges: from propagation and polarization to targeting infrastructures"; "intellectual changes in violent extremism and new forms of extremist narratives and hatred discourse"; "disengagement, fighting terrorism and rehabilitation: approaches, programs, and evaluation tools"; and "women and violent extremism: towards a new approaches that exceed stereotypes."
The conference saw the participation of the UN Counter-Terrorism Executive Directorate and multiple sectors in the Moroccan Government representing the Ministry of Foreign Affairs, the Ministry of Interior, the Ministry of Justice, the Ministry of Human Rights, the General Prosecutor, and the Higher Magistrates' Institute (ISM).
The conference also brought together participants from the following countries: Morocco, Algeria, Tunisia, Mauritania, Libya, Senegal, Nigeria, Kenya, Spain, France, the UK, Italy, Belgium, Switzerland, Hungary, the USA, Austria, Portugal, Norway, Romania, Malta, Egypt, Kingdom of Saudi Arabia, and the Philippines.