ICESCO Director-General Receives Credentials of Afghanistan's Representative to the Organization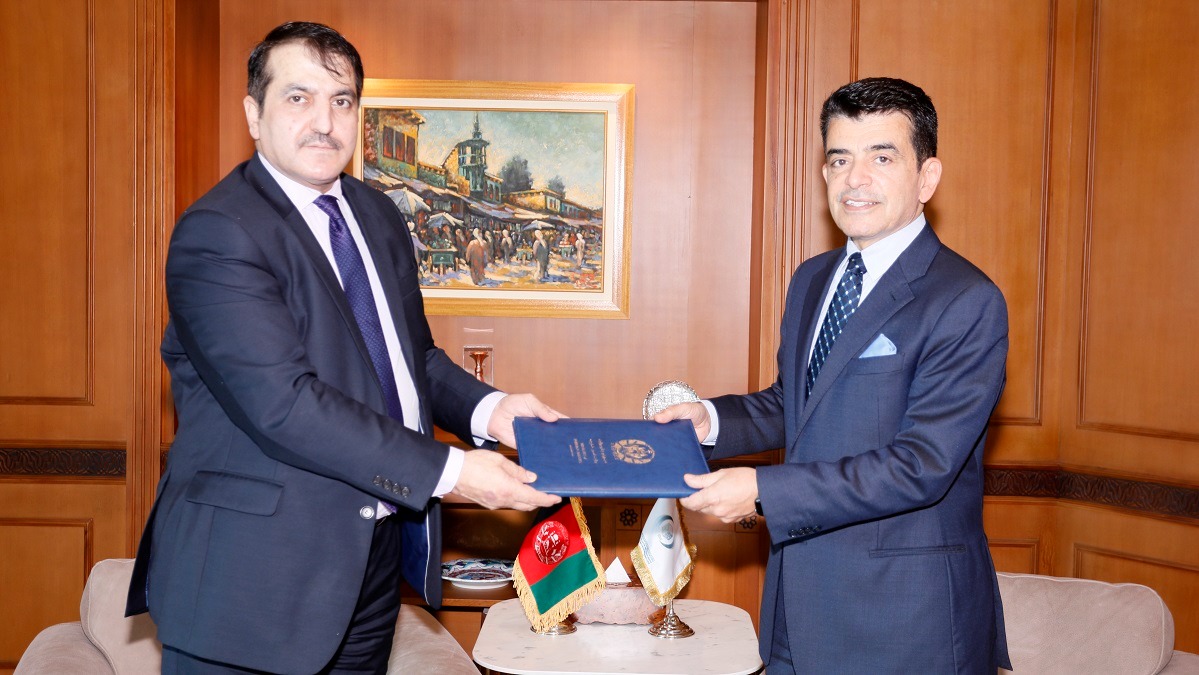 5 February 2021
The Director-General (DG) of the Islamic World Educational, Scientific, and Cultural Organization (ICESCO), Dr. Salim Al-Malik, received yesterday, at the Organization's headquarters in Rabat, the credentials of MohammadHumayun Azizi, Ambassador of Afghanistan to France, as permanent representative of his country to ICESCO.
During the meeting, Dr. Al-Malik reaffirmed that ICESCO, as part of its new vision and action strategy, enhanced communication with its Member States and designed programs and projects as per the priorities and needs of each Member State. He pointed out that cooperation between the Organization and Afghanistan will grow during in the coming period.
Ambassador Azizi expressed Afghanistan's keenness on ensuring constructive cooperation with ICESCO in the fields of education, science, and culture, while appreciating the excellent action that the Organization carried out during the COVID-19 pandemic and its support for the efforts of several of its Member States in facing the pandemic.