ICESCO and Imam Bukhari International Scientific Research Center Sign MoU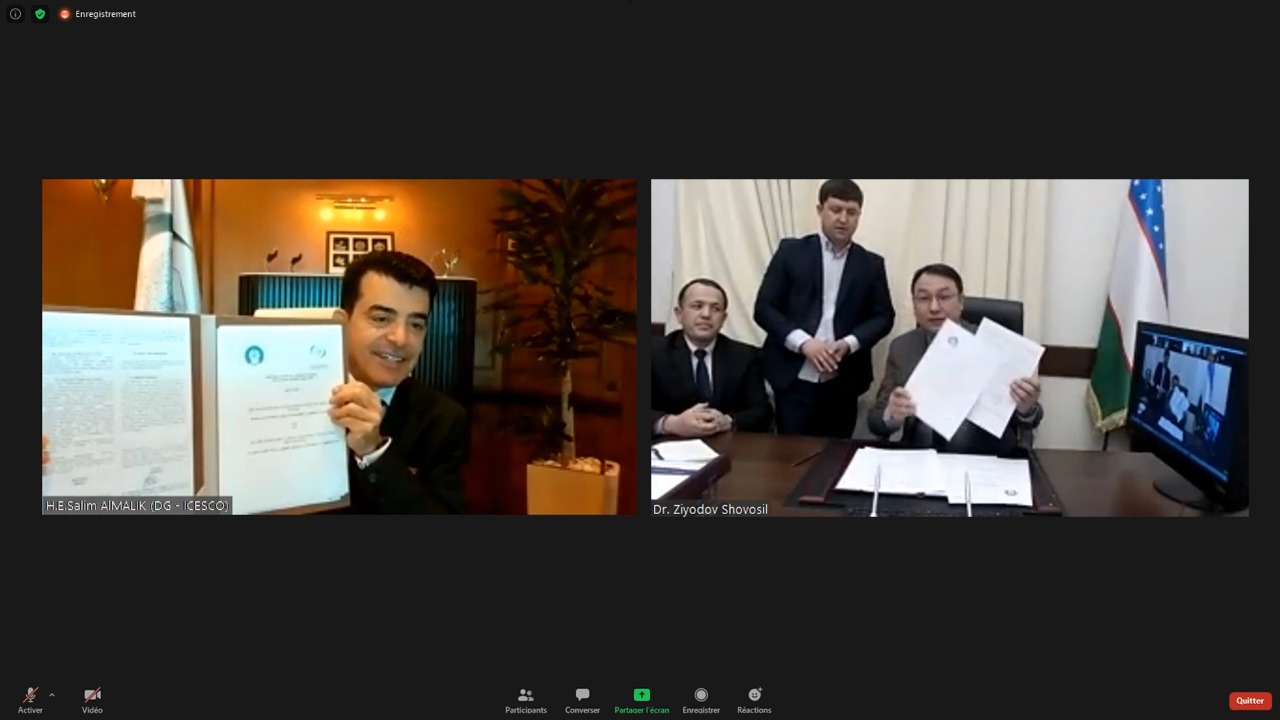 2 February 2021
The Islamic World Educational, Scientific, and Cultural Organization (ICESCO) signed a Memorandum of Understanding (MoU) with the Imam Bukhari International Scientific Research Center (IBISRC) in Uzbekistan to promote cooperation in the field of culture. The measure is part of the celebration program of Bukhara as the Asian Region's Capital of Islamic Culture for 2020.
Dr. Salim M. AlMalik, ICESCO Director-General (DG), and Dr. Shovosil Ziyodov, Director of IBISRC, signed the memorandum, on Monday, February 1, 2021, in a virtual signing ceremony.
The MoU provides for cooperation between the two parties in the fields of digital heritage and publishing, restoring and publicizing manuscripts, as well as co-holding international symposia on Islamic thought, philosophy, and heritage.
The memorandum is the result of the videoconference of Dr. AlMalik with Dr. Furkat Sidikov, Deputy Foreign Affairs Minister of Uzbekistan, last August. The meeting explored the cooperation prospects in safeguarding, restoring, studying manuscripts, and training several specialists in the field in the Asian region. IBISRC in Samarkand will host the programs and activities.