ICESCO Explores Cooperation with Azerbaijan State Agency for Public Services and Social Innovations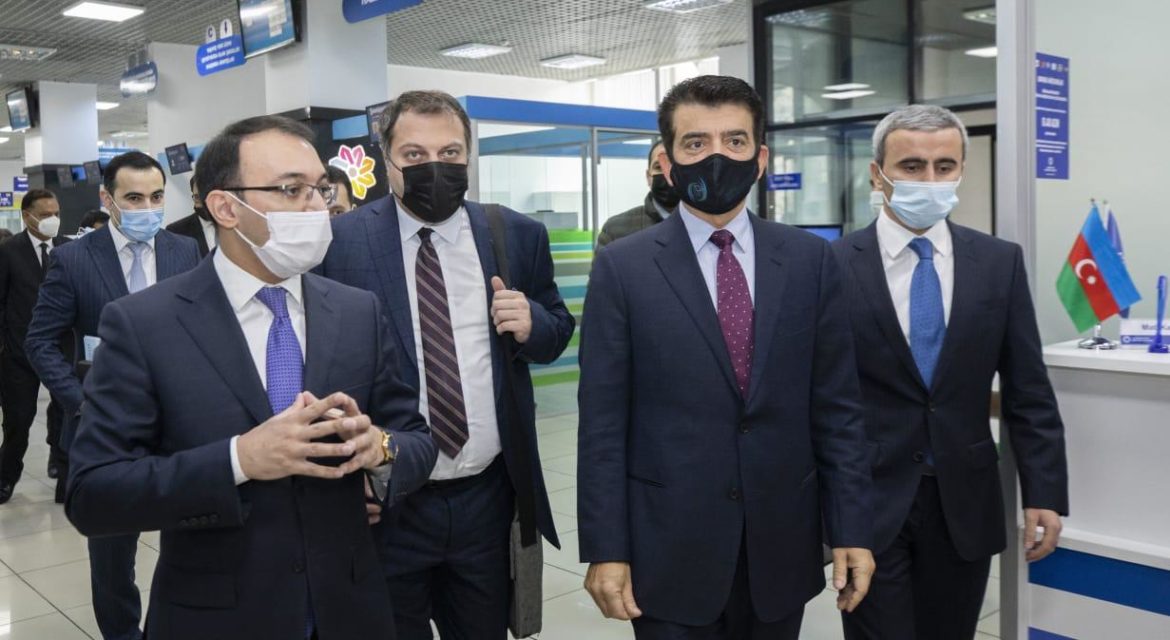 15 January 2021
The Director-General (DG) of the Islamic World Educational, Scientific, and Cultural Organization (ICESCO), Dr. Salim M. AlMalik, and Mr. Ulvi Mehdiyev, Chairman of the Azerbaijan State Agency for Public Services and Social Innovations under the President of Azerbaijan (ASAN Xidmet), explored cooperation between ICESCO and the Agency in technological areas and the sharing of Azerbaijan's in e-services expertise with ICESCO Member States.
Dr. AlMalik and his accompanying delegation of the heads of sectors conducted on Thursday, January 14, a tour to the main center of the Agency in Baku. During the tour, Mr. Mehdiyev reviewed the history and objectives of the Agency, pointing out that it provides 300 electronic government services to citizens and residents in just one office and that the main center receives more than 3000 citizens daily.
Following the tour, the two parties discussed several proposals of partnership, especially in bolstering the capacities of youth, promoting innovation, and sharing successful experiences in the advancement of digital education and culture.
The two parties also agreed to transfer the expertise of the Agency to ICESCO Member States. ICESCO DG stated that the Organization's new vision adopts the sharing of expertise, especially in technological development of the Organization's areas of action, between Member States and non-Member States.