ICESCO and Moroccan News Agency Explore Cooperation Prospects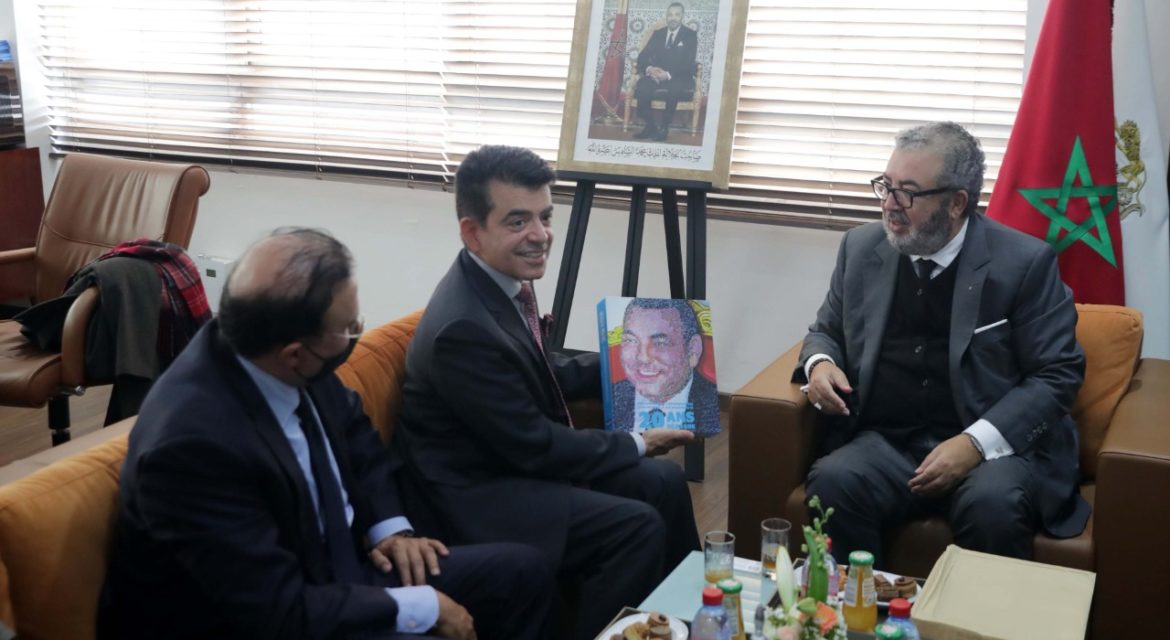 6 January 2021
The Director-General (DG) of the Islamic World Educational, Scientific, and Cultural Organization (ICESCO), Dr. Salim M. AlMalik, and Mr. Khalil Hachimi Idrissi, DG of Moroccan News Agency (MAP), held yesterday, talks on ways to strengthen relations between the two institutions in the areas of common interest.
Officials from both parties attended the meeting at MAP's headquarters in Rabat. Dr. AlMalik and Mr. Hachimi Idrissi expressed their shared desire to strengthen relations between the two institutions through a partnership agreement covering practical programs and projects with attainable objectives. The partnership discussions focused on capacity building and training in media, particularly in Africa, in addition to the fields of publications, culture, science, and education.
The two parties reviewed evolving work mechanisms in the two institutions, main achievements in 2020, and intellectual and knowledge production.
ICESCO DG noted that the fruitful and constructive meeting was intended to be a starting point for reinforcing the partnership between ICESCO and MAP. He also stressed that ICESCO, as part of its new vision, adopted an open-door policy to all and supporting and training the youth, with the awareness of the importance of investing in human capital. The two institutions can benefit from each other's potentials.
Mr. Hachimi Idrissi affirmed that MAP is ready to foster cooperation with ICESCO through the conclusion of an agreement with innovative formulas that benefit from the media attributes of the Agency. He stressed the importance of consolidating a real and tangible cultural relationship. He added that the MAP's presidency of the Atlantic Federation of African News Agencies (FAAPA) opens up broad prospects for cooperation in media training at the global level.
In a statement to Moroccan news channel "M24" after the meeting, Dr. AlMalik stated that ICESCO intends to hold symposia and conferences in partnership with MAP and that the Organization is committed to supporting the 7th World Congress of News Agencies that MAP will organize in Marrakesh in 2022.