ICESCO and ICCROM- Sharjah Hold Coordination Meeting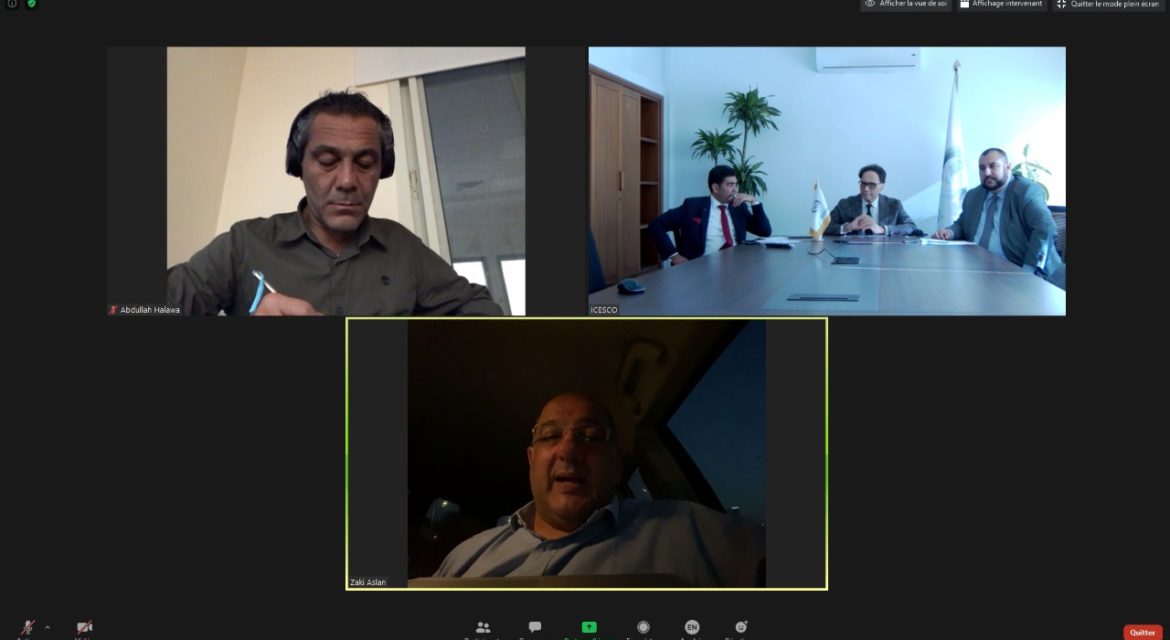 25 December 2020
The Islamic World Educational, Scientific, and Cultural Organization (ICESCO) held its second coordination meeting with the International Centre for the Study of the Preservation and Restoration of Cultural Property (ICCROM), on Wednesday, December 23, 2020. The videoconference examined the key aspects of cooperation between ICESCO and ICCROM in the protection of the cultural heritage of the Islamic world.
The meeting brought together Dr. Mohamed Zine El Abidine, Director of Culture and Communication Sector at ICESCO; Mr. Nassim Mhand Omer, Program Director at ICESCO, and Mr. Bilel Chebbi, Expert at ICESCO. Dr. Zaki Aslan, Director of ICCROM-Sharjah, and Abdullah Halawa, Manager of Policy Projects and Studies at ICCROM, were also present.
The two parties explored the importance of cooperation in providing training and capacity-building for the staff and specialists of the field of cultural heritage in the Islamic world, publicizing museums, and ensuring the involvement of ICCROM in ICESCO's programs for supporting the museums that the COVID-19 crisis impacted.
At the close of the meeting, ICESCO and ICCROM agreed to establish ICESCO chair on raising awareness of heritage and draft a detailed contract of the project to be signed at the beginning of 2021.