ICESCO Takes Part in 7th IIUM International Conference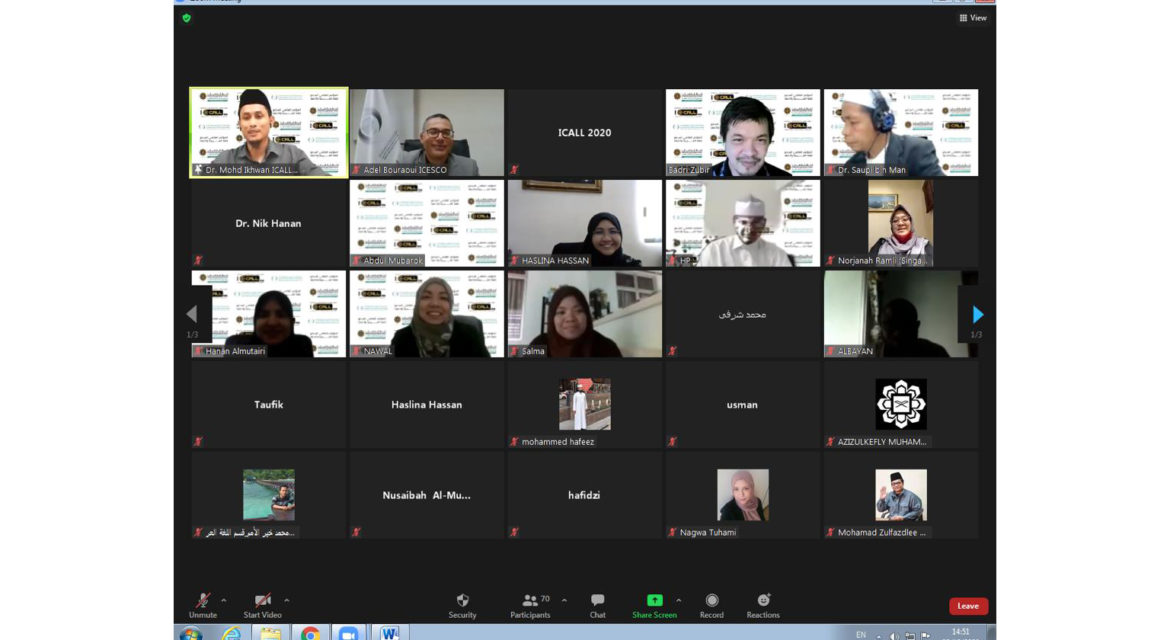 24 December 2020
The Islamic World Educational, Scientific, and Cultural Organization (ICESCO) took part in the 7th International Conference that the Kulliyyah of Islamic Revealed Knowledge and Human Sciences held on Tuesday, December 22, at the International Islamic University Malaysia (IIUM). The theme of the videoconference was the "Criticism and Innovation in Linguistics and Literary Works."
Mr. Adil Bouraoui, Advisor to ICESCO Director-General (DG) for Arabic Language Centers Abroad and Academic Chairs, represented ICESCO in the event. He delivered the second keynote speech on "ICESCO's vision and efforts to promote and disseminate Arabic in non-Arabic speaking countries."
During his presentation, the ICESCO representative highlighted the key aspects of the Organization's new vision relating to Arabic and its roles in an ever-changing world. He also talked about the attention the General Directorate's policies accord to teaching Arabic to its non-speakers. The measures include the creation of the Center of Arabic for non-Arabic Speakers in 2020, as part of ICESCO's new organizational structure.
Mr. Bouraoui also discussed ICESCO's efforts in the field as well as the digital initiatives it launched during the COVID-19 pandemic, as part of the "ICESCO Digital Home" for the benefit of learners of Arabic as a foreign language and Arabic language teachers.
ICESCO set up in 2015 an educational center in Malaysia specializing in teaching Arabic to non-Arabic speakers, to build the national educational capacities in Malaysia and Southeast Asian countries in the field. The center provides, in cooperation with the Malaysian Ministry of National Education, numerous educational training programs for the benefit of education professionals in the field, both in Malaysia and neighboring countries.