ICESCO Takes Part in International Symposium on Human Rights in Prisons and Correctional Institutions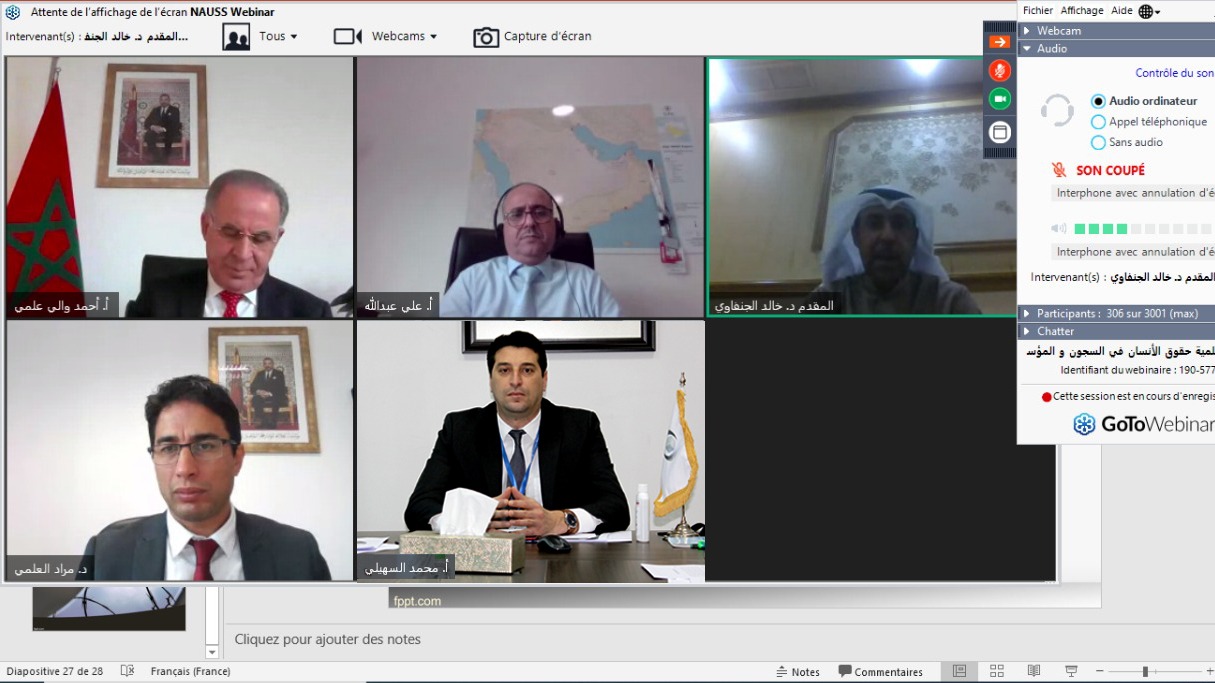 17 December 2020
The Islamic World Educational, Scientific, and Cultural Organization (ICESCO) took part in the international symposium on "Human rights in prisons and correctional institutions." The Naif Arab University for Security Sciences (NAUSS) in Saudi Arabia held the videoconference on December 15 and 16, in partnership with the Presidency of Public Prosecution of Morocco and the United Nations Office on Drugs and Crime.
ICESCO's Department of Legal Affairs presented an academic paper on "the rights of the female detainee according to international law." Representing the Organization, Mr. Mohamed Hedi Shili, the Head of the Department, highlighted the importance of developing international legislation on the protection of female detainees. He also underscored the need to guarantee their rights to education and vocational training to better their chances of rehabilitation and reintegration into society.
The symposium brought together a host of experts and representatives of international institutions and legal experts, in addition to 490 specialists from Arab countries, Europe, and Asia.