ICESCO DG Meets Several Islamic World Foreign Ministers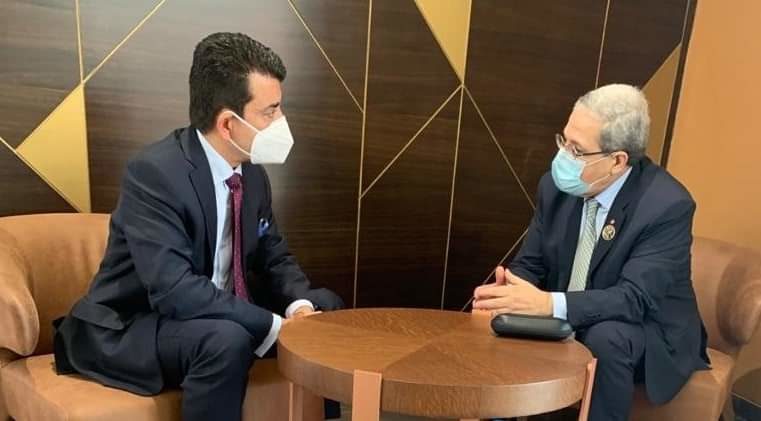 30 November 2020
The Director-General (DG) of the Islamic World Educational, Scientific, and Cultural Organization (ICESCO), Dr. Salim M. AlMalik, met with several ministers of foreign affairs and heads of delegations of Islamic world countries. The meetings were on the sidelines of their participation at the 47th session of the OIC Foreign Council on 27 November 2020, as a face-to-face two-day event under the theme "United Against Terrorism for Peace and Development" in Niamey, Niger.
Dr. AlMalik met the foreign ministers of Saudi Arabia, Libya, Pakistan, Azerbaijan, Senegal, Benin, the Gambia, Mauritania, Tunisia, the Sudan, and Côte d'Ivoire. He also met the representatives of Iraq, Djibouti, Indonesia, and Yemen, along with Mr. Hussein Ibrahim Taha from Chad, the OIC Secretary-General elect.
The DG explored cooperation opportunities between ICESCO and Islamic world countries in the areas of education, science, and culture under the Organization's new vision and working strategy based on enhanced communication with the Member States. Both the vision and the strategy aim to identify the priorities and needs of Member States and design major programs and projects. ICESCO will co-implement the programs along with the competent authorities in each Member State.
ICESCO DG reviewed with the foreign ministers and heads of delegation ICESCO's main initiatives, projects, and programs to support Member States in their efforts to face the adverse repercussions of the COVID-19 pandemic, namely in education, science, and culture. He also noted that in the last year the Organization went through significant development and renewal and is now is one of the leading organizations operating in the fields of education, science, and culture.
The ministers and heads of delegation lauded ICESCO's excellent action and reiterated their countries' commitment to sustaining cooperation with ICESCO in its areas of action.