ICESCO Calls for Keeping Pace with Digital Transformation to Ensure Quality Education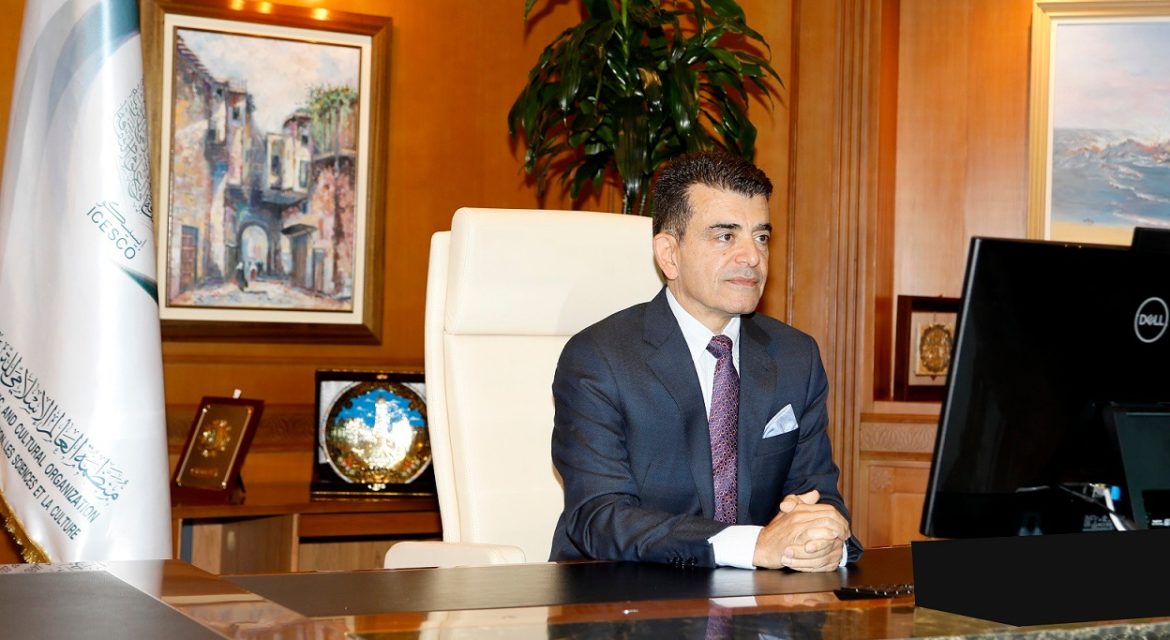 13 November 2020
The Director-General (DG) of the Islamic World Educational, Scientific, and Cultural Organization (ICESCO), Dr. Salim M. AlMalik, called for catalyzing innovation and creativity and making use of Artificial Intelligence (AI) applications in the educational process toward achieving SDG Goal 4 (ensure inclusive and equitable quality education and promote lifelong learning opportunities for all). He emphasized that ICESCO will support innovation and reform-driven education systems based on AI and quality.
The statement came in the DG's address at the international web forum on the theme "Education Quality: a Lifelong Foresight Value." UNESCO Regional Center for Quality and Excellence in Education (RCQE) held the event on Thursday, November 12, in cooperation with ICESCO, to mark the World Quality Day 2020. The forum brought together representatives of international specialized organizations, several experts, researchers, and decision-makers in education, academics, and teachers.
Dr. AlMalik underscored that the quality requirement is a global trend that sets the groundwork for sustainable development and encourages education institutions and authorities to increase their productivity. The requirement is more important as the COVID-19 pandemic increased dropout rates due to school closures and forced educational systems in the Member States to develop innovative working mechanisms, the DG continued. He added that quality achievement constitutes a major challenge under the fourth industrial revolution while pointing out that quality education leads to more stability, development, and change in societies.
ICESCO DG highlighted that AI applications will pave the way for transformation in schools and universities through a comprehensive development in all aspects of professional and scientific life. He also added that it will digitalize curricula and alleviate burdens on teachers thanks to virtual education programs. He called on the Islamic world's organizations to be the first to take initiatives and keep pace with the large-scale digital transformation, meet the requirements of the fourth industrial revolution, and accelerate the race toward building the school of the future.