ICESCO and International Curricula to Cooperate in the Field of Arabic for non-Arabic Speakers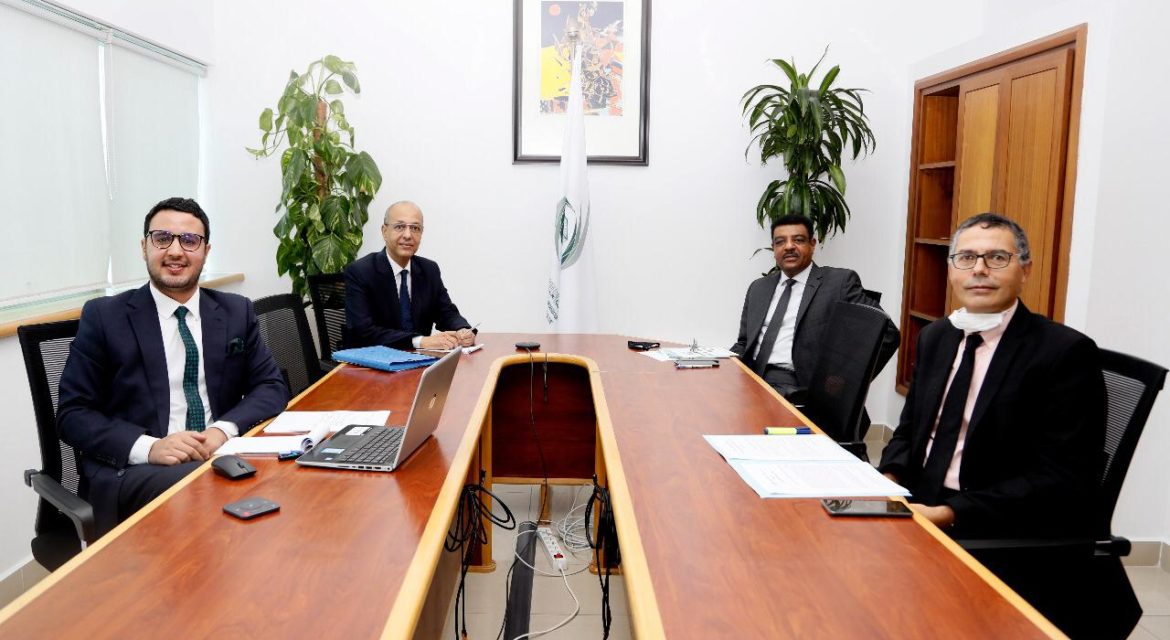 3 November 2020
The Islamic World Educational, Scientific, and Cultural Organization (ICESCO) held yesterday, November 2, a videoconference with International Curricula, an institution of the Sulaiman bin Abdulaziz Al Rajhi Charitable Foundation operating in the field of teaching Arabic to non-Arabic speakers.
Amb. Khalid Fathalrahman, Supervisor of the Sector of Partnerships and International Cooperation; Dr. Ahmed Said Bah, Advisor to the Director-General (DG) for Partnerships and International Cooperation; Mr. Adel Bouraoui, Advisor to the DG for ICESCO's External Centers and Chairs in the field of Arabic Language; and Dr. Youssef Ismaïli, Expert at the Center of Arabic for non-Arabic Speakers represented the Organization.
International Curricula's DG, Dr. Munir Al-Hamid, and Mr. Muhammed Youssef, Director of the London Office, represented the institution.
Dr. Ould Bah and Amb. Fathalrahman expressed ICESCO's willingness to establish a successful and sustainable partnership with the institution to teach Arabic to non-Arabic speakers. The Organization intends to pave the way for a successful and wider partnership with the institution, added the officials.
Dr. Ismaïli then presented ICESCO's Center of Arabic for non-Arabic Speakers wherein he reviewed the Center's vision, missions, and main achievements in the field.
Mr. Bouraoui stated that as part of its new vision, ICESCO moved to adopt sustainable major projects including the "Program of National ICESCO Educational Chairs," and the "Program of ICESCO Academic Chairs" in the field of Arabic for non-Arabic Speakers. He highlighted the importance of the two programs, their prospects, and the enormous opportunities they offer to non-Arabic speaking countries to help them build their national capacities in the field.
Dr. Al-Hamid gave a brief presentation on the institution, its objectives, and its actions. He also mentioned that the institution's textbooks have become widespread worldwide and that the institution has witnessed noticeable development thanks to Information and communications technology (ICT) use and the availability of online versions of its textbooks.
The two parties agreed to launch their cooperation process in 2021 on two axes. The first axis includes "the training of the teachers of Arabic to non-Arabic speakers" through the training programs of ICESCO's external centers. ICESCO's Center of Arabic for non-Arabic Speakers also carries out the training activities.
The second axis involves "the provision of education ministries in the ICESCO Member States with the International Curricula's textbooks," with the institution extending financial and technical support to cooperation activities with ICESCO in the field.
At the close of the meeting, the two parties commended the relevant practical recommendations for fruitful cooperation and the meeting's outcomes. They also agreed to expand the scope of cooperation in the future to include other programs such as the "ICESCO Specialized University Chairs," speed up the procedures on the signing of cooperation and support agreement between ICESCO and the Institution.