ICESCO and Qatari Ministry of Culture Coordinate Celebration of Doha as Capital of Islamic Culture for 2021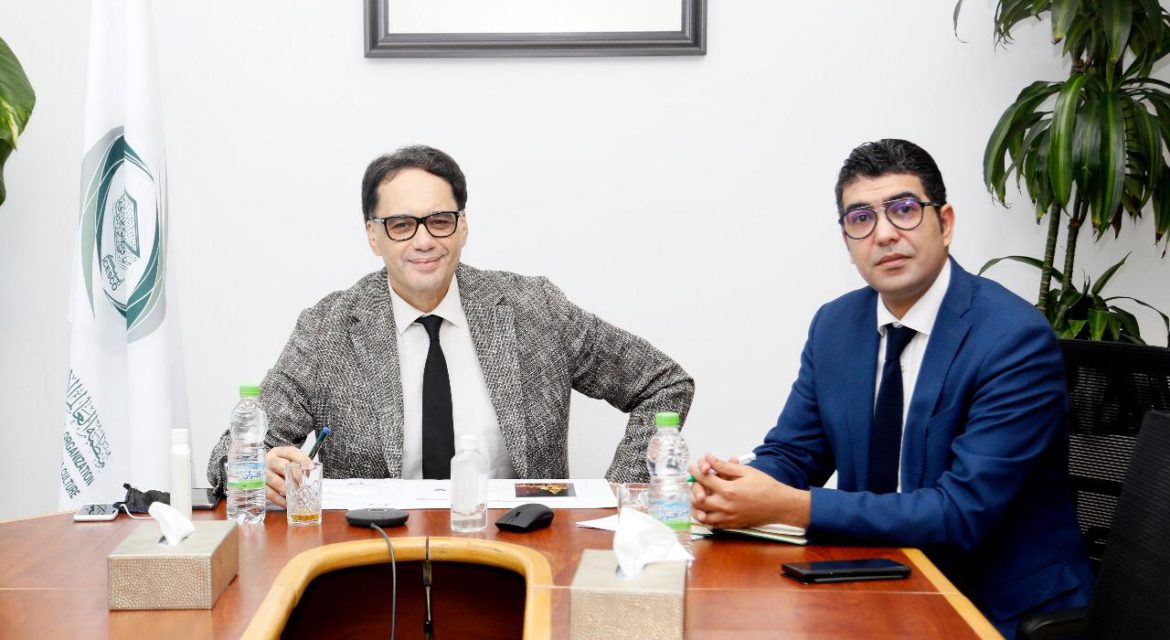 2 November 2020
Dr. Mohammed Zine El Abidine, Director of Culture and Communication Sector at the Islamic World Educational, Scientific, and Cultural Organization (ICESCO), and Belal Chabi, Expert at Culture and Communication Sector, held on November 1, a coordination meeting with the officials of the Qatari Ministry of Culture and Youth and the Secretary-General of the Qatari National Commission for Education, Culture, and Science. The meeting explored the preparations for the celebration of Doha as Capital of Islamic Culture for 2021.
During the videoconference, the two parties discussed the arrangements for the official launch of the celebration, the draft program, and the key proposed activities and main cooperating parties. The meeting also stressed the importance of coordination between the ministries and the concerned sector to ensure the success of the celebration.
The Qatari officials proposed January 16, 2021, as the launch date of the celebration, concurrently with the close of Doha International Book Fair. The officials also undertook to provide ICESCO with the major programs to be implemented. The activities will include regional and international exhibitions, festivals, international symposia, and cultural weeks mainly targeting women and youth.
ICESCO's representatives undertook to provide the Qatari officials with the major activities to be implemented as part of the Doha celebration. The measures fall under ICESCO's new vision that focuses on establishing centers and developing programs and initiatives to promote the position of culture in Muslim countries, mainly "ICESCO Digital Home," "ICESCO International Arts Center," "Islamic World Heritage Center" and "ICESCO Chairs."
At the close of the meeting, the two parties considered the possibility of shifting towards virtual activities if the pandemic persists. The officials agreed to hold a videoconference or face-to-face coordination meeting by the end of November 2020, to review the preparations for the celebration.