ICESCO Digital Home Reviewed at the Hamdan Global Forum for Excellence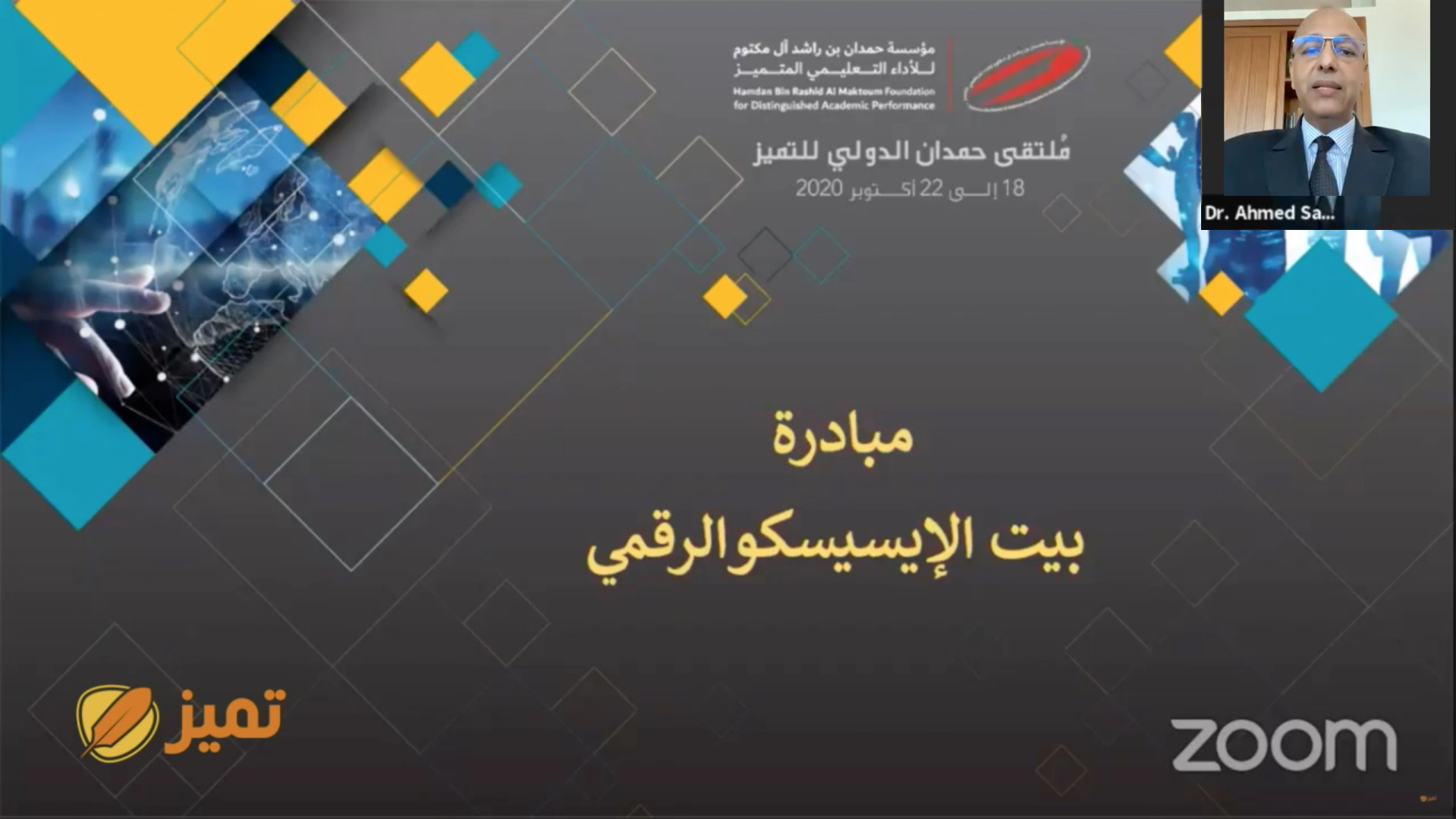 23 October 2020
The Islamic World Educational, Scientific, and Cultural Organization (ICESCO) took part in the Hamdan Global Forum for Excellence that the Hamdan bin Rashid Al Maktoum Foundation for Distinguished Academic Performance held in the United Arab Emirates (UAE).
The Foundation held the videoconference from 18 October to 22 October 2020, to bring together the representatives of several international organizations and hosts of educational experts and specialists.
Dr. Ahmed Said Bah, Advisor to the Director-General (DG) for Partnerships and International Cooperation, represented ICESCO at the meeting. He presented the role of the partnership between ICESCO and the Hamdan Foundation in promoting the education sector.
The presentation touched on ICESCO's major initiatives during the COVID-19 pandemic in the fields of education, science, and culture. "ICESCO Digital Home" is among its notable initiative, which provides a variety of prompt measures for field support. The platform also combines comprehensive digital resources, including educational guides for all levels, software on educational, scientific, and technological contents for children and adults.
"ICESCO Digital Home is a field tool with a direct impact on the poor in the Member States. The platform also provides flexible communication tools, modern technologies, and comprehensive digital contents on ICESCO's fields of action," added Dr. Said.
The Organization's participation at this forum is part of its cooperation with the Hamdan Foundation. The goal is to establish the "Hamdan bin Rashid Al Maktoum Fund for supporting ICESCO" and the "Hamdan-ICESCO Prize for Voluntary Development of Education Facilities in the Islamic World Countries." The initiatives are part of the entities' strategic partnership agreement.