ICESCO Announces Program Plan to Outline and Index Civilizational and Cultural Roads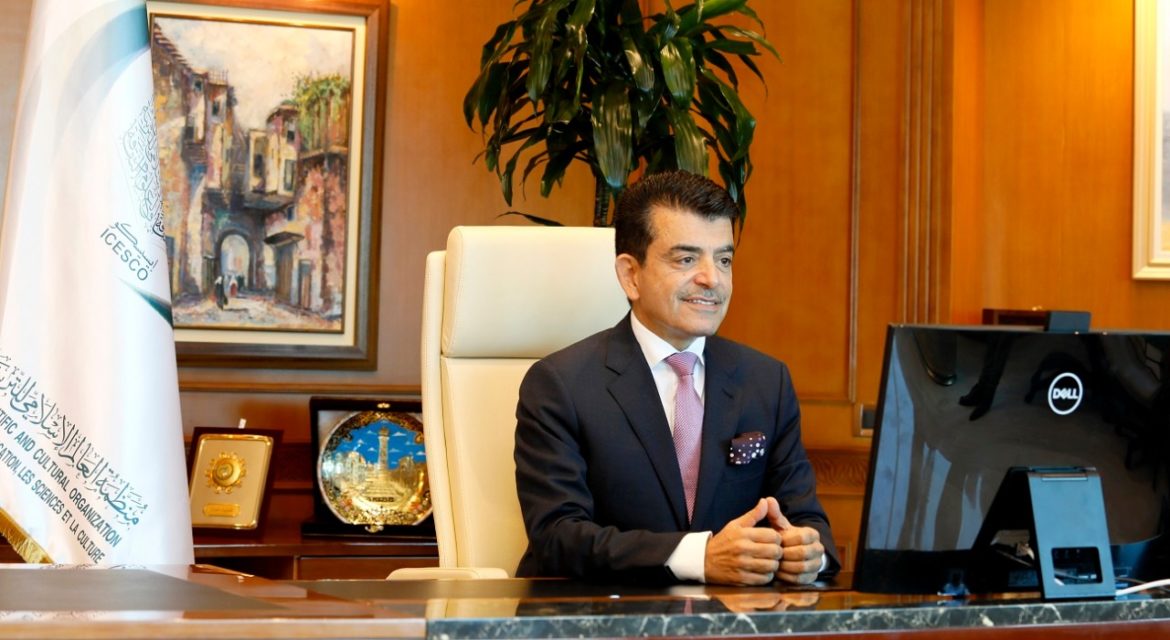 20 October 2020
The Director-General (DG) of the Islamic World Educational, Scientific, and Cultural Organization (ICESCO), Dr. Salim M. AlMalik, called on the Ministers of Cultures and the competent parties in the Islamic world to take part in ICESCO's program for joint inscription of models of civilizational roads and historic cultural routes.

The DG also invited Member States to submit technical files to inscribe all their tangible and intangible heritage sites and elements on the Islamic World Heritage List (IWHL).

ICESCO's DG made the call in his address at the Virtual International Forum on "Consonance of Civilizations on the Silk Road." The International Turkic Academy (ITA), in Kazakhstan, organized the event in commemoration of the 1150th anniversary of the philosopher Abu Nasr Al-Farabi.

Dr. AlMalik presented the plan of "ICESCO International Program for Roads and Routes," which outlines and indexes all current and future civilizational, cultural, and heritage roads. To ensure the success of this endeavor, the DG stated that the Organization needs the support of its Member States and all the regional and international cultural heritage institutions with extensive expertise in this field.

The Organization will allocate all its resources and capacities to ensure the success of the program, stated Dr. AlMalik. He added that the Organization is willing to cooperate in training and capacity building and commits to provide study grants for students to conduct research on the topic of civilizational roads and routes in the Islamic world.

Dr. AlMalik also stated that civilizational roads contributed to building civilizations, promoting cultural harmony, bringing nations together, and anchoring the foundations of security.
"Today, more than ever before, we are in dire need for similar roads, albeit taking different forms. The roads we need today rely on modern technology and are capable of contributing to the attainment of sustainable development," he noted.

The DG addressed the purpose of creating these civilizational roads. He stated that even though the Silk Road and many others were primarily created for commercial purposes they also contributed to the cultural and religious exchange. He gave the example of the Hajj Road, which alone left a literary and cultural treasure consisting of pilgrimage journeys where pilgrims documented their travel experiences. He further noted that pilgrims meticulously recorded the aspects of history, civilization, and geography, becoming outstanding knowledge references for subsequent generations.

ITA organized the forum to celebrate the life and work of the great Muslim philosopher, who was born in 874 in the Farap region in Kazakhstan. He was a renowned scientific figure who had great contributions to the medical field. ITA was created by virtue of the Nakhchivan Agreement signed in 2009. The Academy operates in the fields of science and education and has been operating from Nur-Sultan, Kazakhstan since 2010.