ICESCO Director General Calls for New Mechanisms to Counter Illicit Trafficking of Cultural Property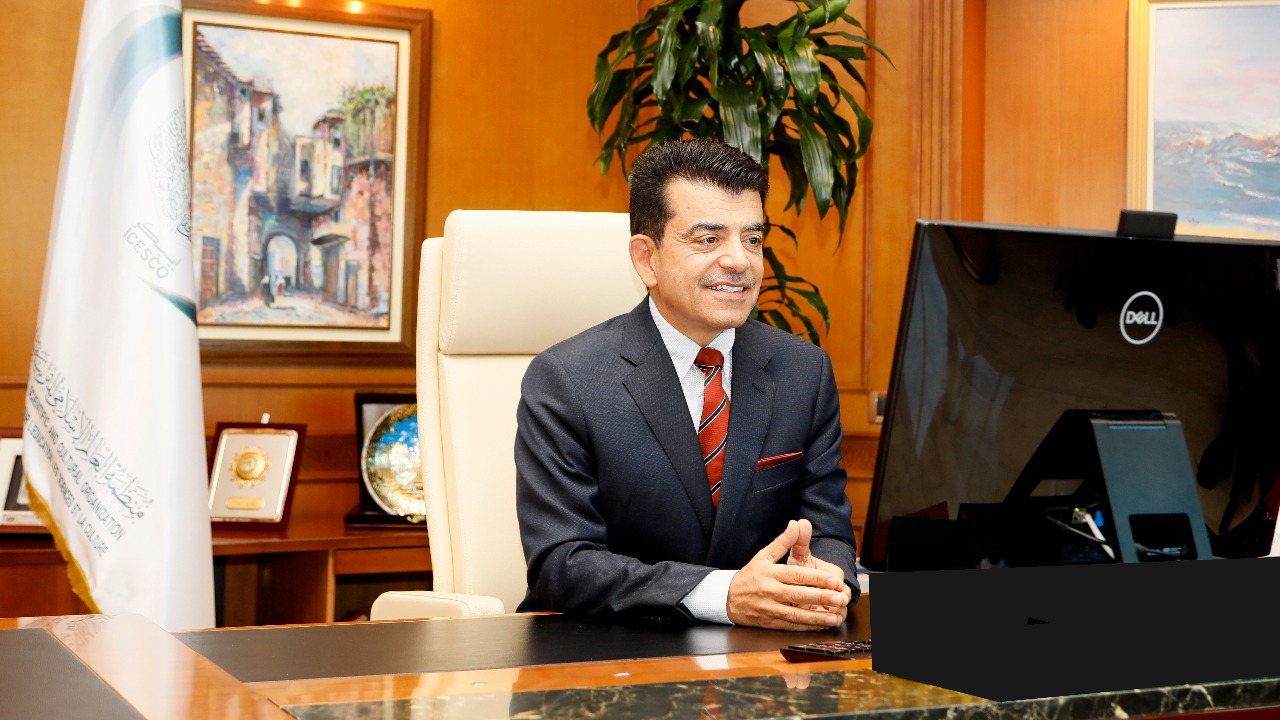 8 October 2020
Dr. Salim M. AlMalik, Director-General (DG) of the Islamic World Educational, Scientific, and Cultural Organization (ICESCO), called upon the international community to provide new mechanisms to support, develop, and commit to national legislations and international conventions to counter the illicit trafficking in cultural property.
He also reaffirmed that despite the exerted efforts, the rate of heritage crimes is increasing. The crimes have become a source of funding for terrorist activities and money laundering.
The statement was part of the DG's address at the opening session of the International Symposium on "1995 UNIDROIT Convention – Cultural objects at the crossroad of rights and interests."
International Institute for the Unification of Private Law (UNIDROIT) held today the videoconference, on the 25th anniversary of the Convention. Representatives of prominent international heritage bodies and organizations participated in the event.
Dr. AlMalik highlighted that the legislations and conventions on heritage preservation face the challenge of online marketing and the growing role of auctions on social media.
"The use of modern technologies worsened illicit trafficking of cultural property. Cultural heritage face several major threats, including theft and looting amid a lack of social awareness of the importance of heritage and the threat of such crimes, considered as organized crimes worldwide, on economies and public institutions," he stressed.
The DG said that the Organization established a special unit within its Islamic World Heritage Center to assist Member and non-Member States to restore their looted heritage and cultural property.
ICESCO also established a special unit to capitalize on Artificial Intelligence (AI) technology in the fields of heritage. The goal is to contribute to the development of mechanisms likely to counter such crimes and protect heritage sites and museums.
Dr. AlMalik added that ICESCO prioritizes the protection and preservation of heritage. The Organization allocated one million US dollars to restore the collections of 30 museums in the Member States. It also donated USD100,000 to Lebanon and the Sudan to support the restoration of heritage sites and museums after Beirut blast and Khartoum floods.
"ICESCO is committed to cooperate with UNIDROIT. It will call upon its Member States, which have not yet signed the Convention of 1995, to join it," he stated.
Dr. AlMalik regretted the fact that children know the cultural properties of their countries only through foreign museums. "It is our duty to promote heritage and the possibility of its restitution as the treasures of heritage can shine only in their homelands," he continued.
UNIDROIT Convention on Stolen or Illegally Exported Cultural Objects (1995) was initially an international legal claim to restitute the cultural properties looted through illicit exportation. The Convention is made up of 21 articles explaining the legal requirements of restitution and the relevant role of UNIDROIT. It also includes a defining annex on cultural properties.