ICESCO Director-General: World Changes Entail New Thought and Communication Mechanisms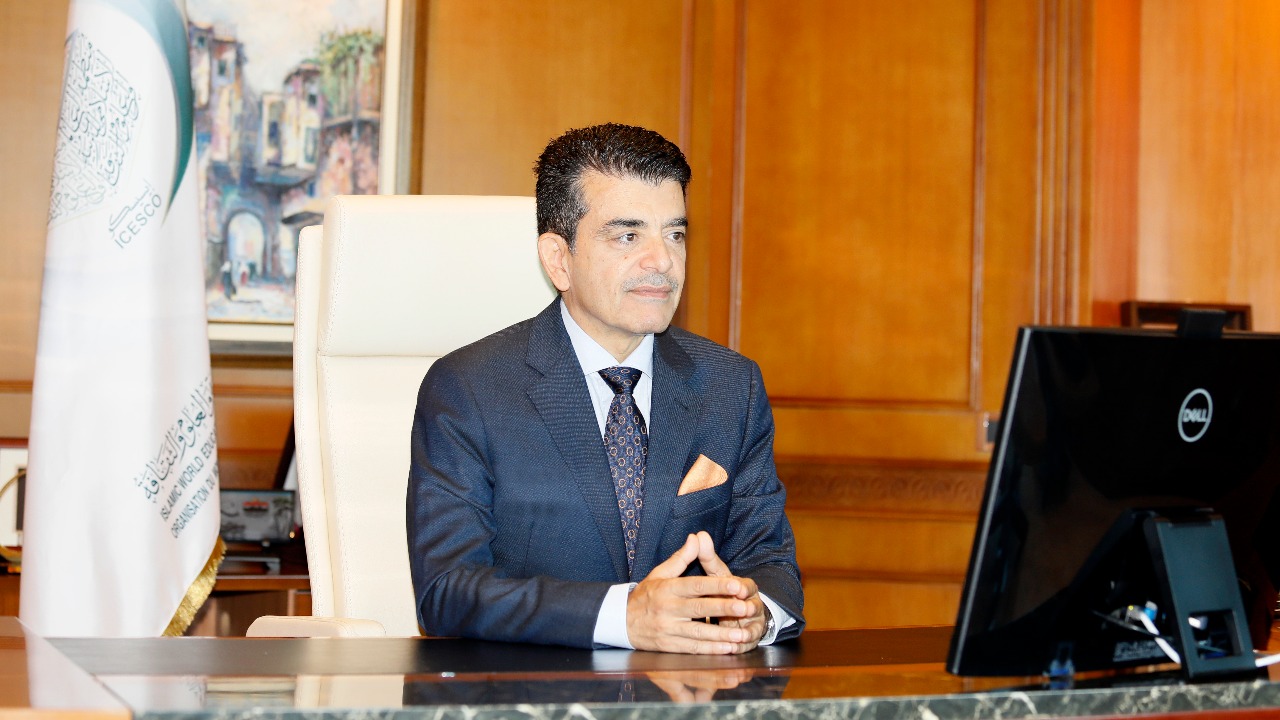 25 September 2020
**Renewal in religion calls for identifying constants and variables in religious texts and figuring out ways for their tangible adoption
Dr. Salim M. AlMalik, the Director-General (DG) of the Islamic World Educational, Scientific, and Cultural Organization (ICESCO) underlined that current world changes resulting from the COVID-19 outbreak accentuated the dire need for religion.
The DG stated that determining the role of religion within today's world calls for setting up new mechanisms for thought and communication and laying down clear-cut goals. He added that it also calls for identifying constants and variables in religious texts to adopt them in this ever-changing world, noting that this is the very sense of renewal that Islam promotes.
Dr. AlMalik made the statement at the "Virtual International Academic Conference" that the Spiritual Assembly of the Muslims of Russia organized yesterday, via videoconference. The theme of the conference was "Religion in a changing world: Education and the youth." The event brought together religious and intellectual leaderships from 20 countries.
The DG called on Russia to become an active part of the Islamic world that defends the interests of its countries and peoples and cooperates with them in their quest for prosperity, progress and development. He noted that Islam is the second biggest religion in Russia, with 20 to 25 million followers out of Russia's 140-million population.
"ICESCO has embarked on the implementation of the activities likely to showcase its new vision and orientations, most notably the organization of the International Virtual Forum on "Role of Religious Leaderships in Face of Crises," highlighted Dr. AlMalik.
The theme was "Toward Global Moral Solidarity of Religious Leaderships," which brought together His Excellency Mr. Idriss Deby Itno, President of Chad, and religious leaderships and institutions of different faiths representing the majority of the world population.
The forum issued a historical document entitled "ICESCO Declaration for Moral Solidarity," continued Dr. AlMalik.
Dr. AlMalik also stated that several global religious leaderships and institutions welcomed the declaration. ICESCO published the document in the Organization's working languages (Arabic, English and French) and submitted this document to the leaders of G20 and the United Nations, he added.
ICESCO's DG called upon the participants in the Conference of Spiritual assembly of Muslims of Russia to incorporate the "ICESCO Declaration for Moral Solidarity" into the outputs and recommendations of the conference.
He also commended its general guidelines and principles and calling for its translation into the Russian language and the languages of this region's Muslim communities for wider benefit.