ICESCO Director-General Receives Ambassador of Denmark to Rabat Headquarters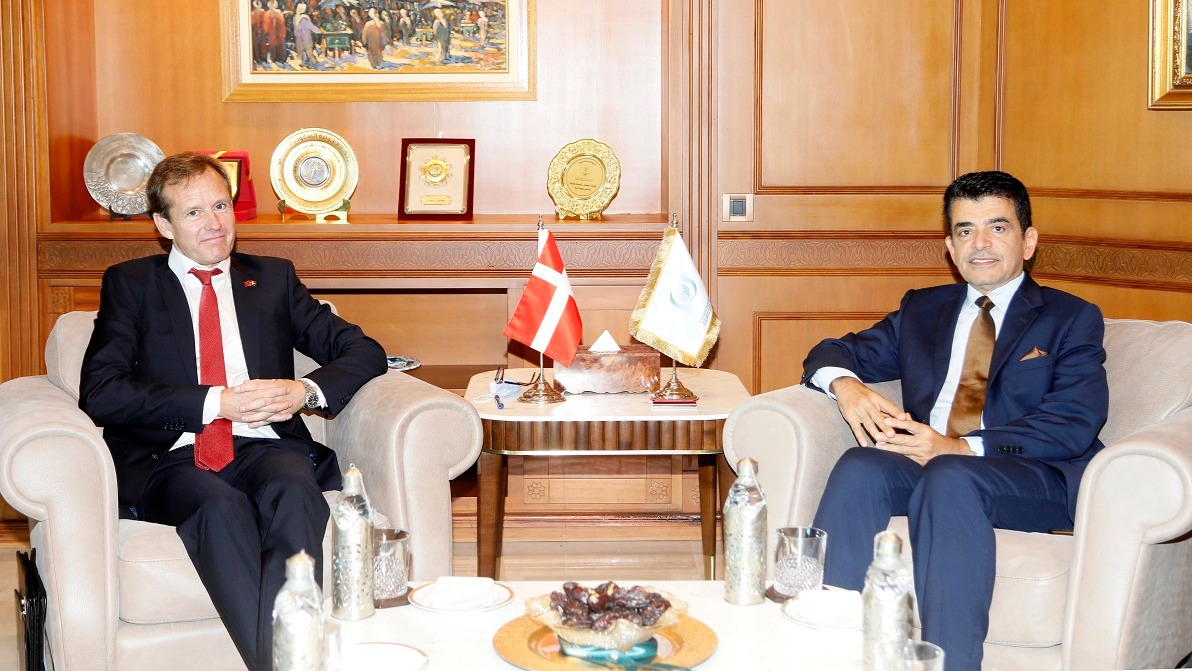 23 September 2020
Dr. Salim M. AlMalik, Director-General (DG) of the Islamic World Educational, Scientific, and Cultural Organization (ICESCO), received on September 22, Mr. Nikolaj Harris, Ambassador Denmark to Morocco. The discussions explored cooperation opportunities between the Organization and Denmark in education, science, and culture.
Dr. AlMalik highlighted the main aspects of ICESCO's development and progress following the re-engineered strategy. The Organization implemented an inclusive partnership policy with Member and non-Member States, international organizations, and civil society institutions.
ICESCO adopted a new Charter allowing non-Member States to join the Organization as observers, explained the DG. The membership gives full access to ICESCO's activities, albeit not voting rights.
Observers can also hold partnerships and exchange expertise with countries of the Islamic world. Dr. AlMalik called on Denmark to join ICESCO as an observer state.
Dr. AlMalik reviewed ICESCO's major initiatives, programs, and activities during the COVID-19 pandemic to aid Member States in sustaining schooling continuity, accessing prevention tools, and training in best-cost sanitizer production units.
ICESCO also organized ministerial videoconferences and virtual international forums during the pandemic, with a notable participation from the heads of states and renowned international figures.
Dr. AlMalik listed the Organization's specialized centers for strategic foresight, Artificial Intelligence, Arabic courses for non-native speakers, heritage and cultural diversity.
"Denmark is one of the advanced countries in education and vocational training. Cooperation in this field can contribute to the development of educational systems in ICESCO's Member States," the DG stressed.
Ambassador Harris reaffirmed Denmark's keenness to cooperate with ICESCO. He also commended ICESCO's efforts and work during the pandemic and for the promotion of intercultural dialogue to achieve a much-needed coexistence worldwide.