ICESCO DG Shares Professional Insight with Graduates for Brighter Future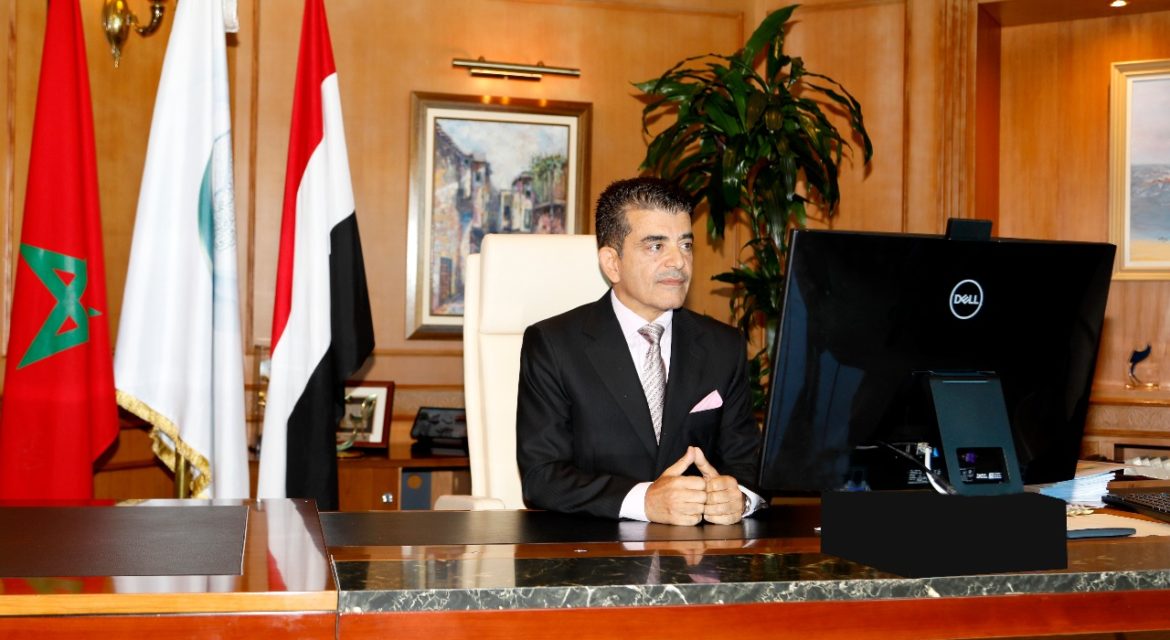 31 August 2020
The Director-General (DG) of the Islamic World Educational, Scientific, and Cultural Organization (ICESCO), Dr. Salim M. AlMalik, stated that the world is undergoing a significant scientific, technological, and research transformation where Information and communications technology (ICT), big data and artificial intelligence (AI) define its course. "Life has been rapidly evolving, and the future holds many challenges for which the COVID-19 pandemic sounds the alarm, which is seen as a sign of change," he added.
The statement was part of his address during a videoconference, on August 29, to honor Yemeni graduates in Moroccan universities. The Yemeni Embassy in Morocco held the ceremony in cooperation with the Yemeni Ministry of Higher Education.
The event saw the participation of Dr. Driss Ouaouicha, Minister Delegate to the Minister of National Education, Vocational Training, Higher Education, and Scientific Research, in charge of Higher Education and Scientific Research in Morocco; Dr. Hussein Abdulrahman Basalamah, Minister of Higher Education in Yemen; Mr. Azzedine Al-Asbahi, Ambassador of Yemen to Morocco. Ambassador Mohamed Methqal, DG of the Moroccan Agency for International Cooperation, university presidents, and Yemeni researchers, who obtained their PhD from Moroccan universities in 2019-2020, attended the ceremony.
ICESCO's DG called on the graduates to restore Yemen's glory, outreach, dynamism, and influence in its Arab-Islamic region and the world stage. Dr. AlMalik raised the graduates' need to keep pace with future changes and become technology makers, not consumers. He also highlighted that this is consistent with ICESCO's new vision to keep abreast of present changes and foresee future challenges.
ICESCO established the Strategic Foresight Center and the AI Center to focus on forecast studies.
Dr. AlMalik advised the graduates to make the impossible possible and withstand challenges. He equally insisted that they individually define their own course of life, be proud of their nationality and Arab identity and religion, and strive to hone their skills.
"The future will not solely acknowledge degrees as future transformations increasingly require skills, talents, and creative competencies that adapt to change," he emphasized.
Dr. AlMalik congratulated the graduates and thanked Morocco for its hospitality, then concluded the ceremony with two verses of poetry.