ICESCO and Togo Explore New Opportunities for Cooperation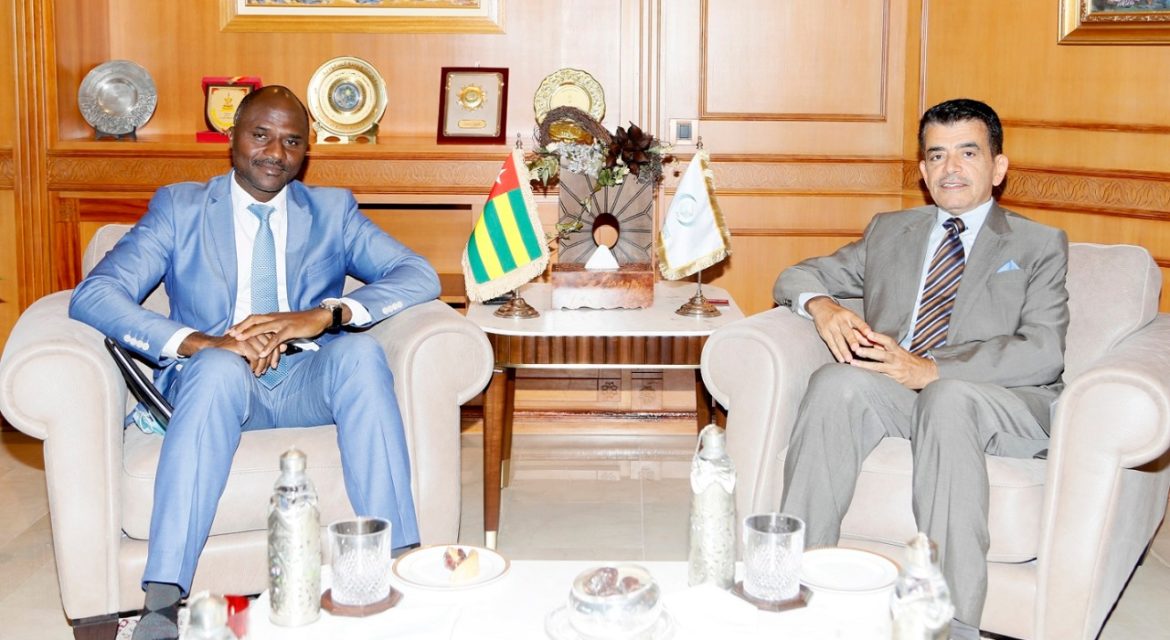 19 August 2020
Dr. Salim M. AlMalik, Director-General (DG) of the Islamic World Educational, Scientific, and Cultural Organization (ICESCO), and Mr. Koudjo Adanou, Togolese Chargé d'affaires to Morocco, explored on Wednesday, August 19, at Organization's headquarters, cooperation prospects between ICESCO and Togo.
Dr. AlMalik stated that ICESCO's strategy relies on effective communication with Member States to customize programs to beneficiaries' particular needs. The Organization also focuses on extensive inclusion of local authorities.
Dr. AlMalik reviewed ICESCO's main initiatives benefiting the most vulnerable countries to ensure the continuity of schooling during the COVID-19 pandemic. He also mentioned the humanitarian assistance to curb the outbreak to Togo and other African countries. The technical and financial aid comprised setting up sanitizer production units and training the local workforce in delivering the best value for money for the products.
In ICESCO's pursuit to become a model for global civilizational outreach, the Organization set up several specialized centers, stated Dr. AlMalik. The centers particularly focus on artificial intelligence, teaching Arabic to non-native speakers, Islamic world heritage preservation and inscription, and ongoing strategic foresight. One example of the latter is an experts' study on the future of Africa.
The Chargé d'affaires also lauded ICESCO's outstanding work during the COVID-19 pandemic and the strategy realignment. Mr. Adanou expressed his gratitude for ICESCO's programs in Togo. He also communicated his country's interest in new joint cooperation opportunities consistent with the domestic development plans in Togo, particularly for capacity-building of the human resources.