COMSTECH and ICESCO Provide Science and Technology Support to Islamic World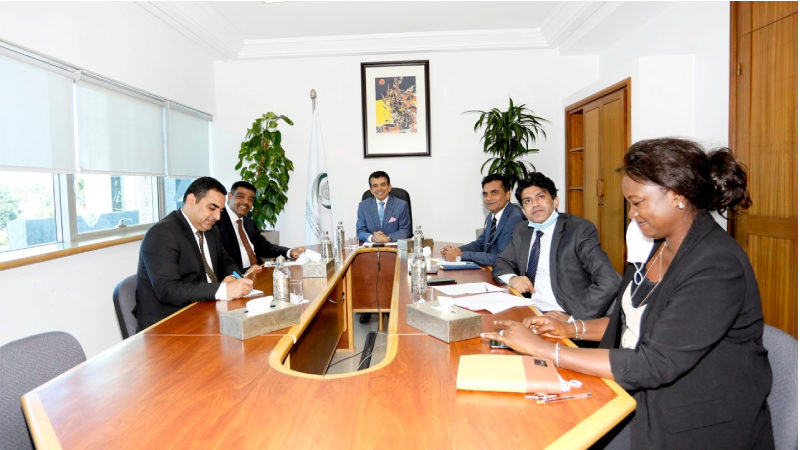 13 August 2020
The Islamic World Educational, Scientific, and Cultural Organization (ICESCO) and the Standing Committee on Scientific and Technological Cooperation of the OIC (COMSTECH) held a videoconference Wednesday, August 12, to explore cooperation prospects between the two parties in the fields of science, technology, scientific research, and higher education.
During this meeting, Dr. Salim M. AlMalik, ICESCO's Director-General, reaffirmed the Organization's keenness to cooperate with the COMSTECH. He also expressed the Organization's interest in implementing joint programs for the benefit of the Islamic world countries in the fields of science and technology and building the capacities of scientists and research centers in these countries.
Dr. Muhammad Iqbal Choudhary, COMSTECH General Coordinator, welcomed ICESCO's cooperation invitation. He noted that the two parties have already worked together to implement a number of joint initiatives and programs.
Several key topics figured in the discussion. First, the parties planned to organize a joint activity on artificial intelligence (AI), and the proposed network of universities for the fellowship program between the Higher Education Committee (HEC) and the COMSTECH. The meeting also discussed ICESCO's participation in the second edition of the Robotics Competition; and the ICESCO—COMSTECH joint initiative on "Women in Science in OIC's African Member States".
The two parties agreed to examine the activities that can join ICESCO's and COMSTECH's teams for successful implementation. The parties also agreed to plan and implement robust programs with tangible impacts on science, technology, and scientific research in the Islamic world.
COMSTECH is a ministerial committee, established in 1981, following a resolution issued by the Third Islamic Summit of OIC held in Mecca, Saudi Arabia that same year. The President of Pakistan is the chairman of Islamabad-based COMSTECH. The committee tracks the implementation of OIC's resolutions related to science and technology and supports cooperation between the countries of Islamic world in these fields.