ICESCO and UAE Explore Cooperation Prospects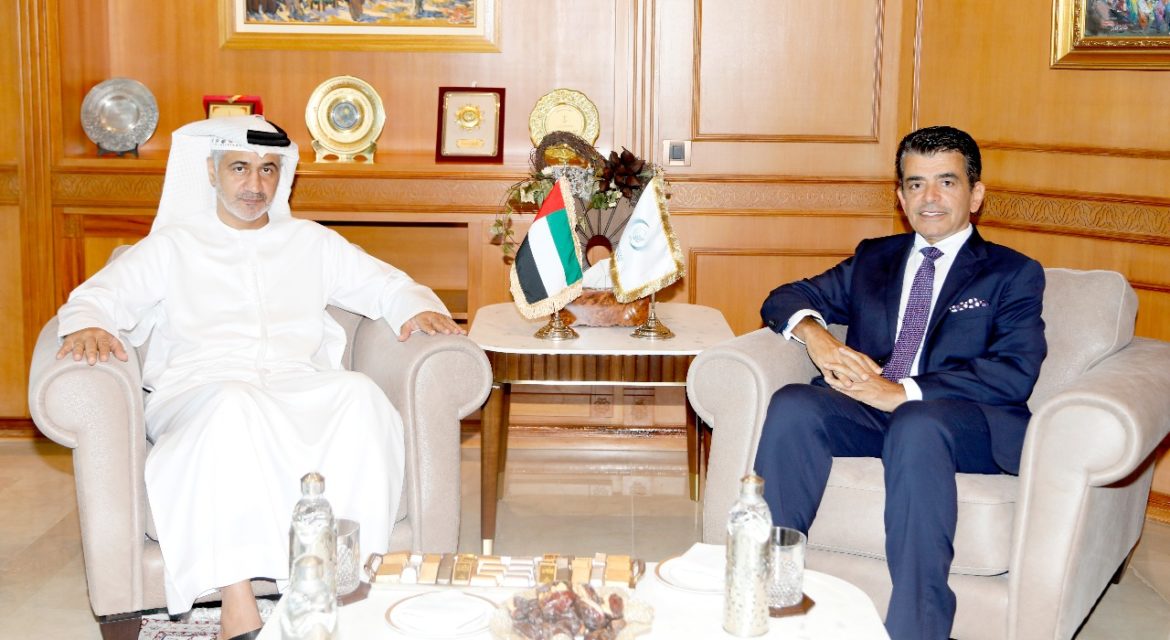 12 August 2020
Dr. Salim M. Al-Malik, Director-General (DG) of the Islamic World Educational, Scientific, and Cultural Organization (ICESCO) met yesterday, August 11, at the Organization's headquarters in Rabat, Mohammed Saif Al-Shehhi, Chargé d'affaires of the Embassy of the United Arab Emirates (UAE) to Morocco. The discussions revolved around ways to promote cooperation between the two parties.
Dr. AlMalik praised the special relations between ICESCO and the UAE, noting that Abu Dhabi hosted the 40th session of ICESCO Executive Council last January. He further noted that the meeting ushered the Organization into a new phase as it announced ICESCO's new vision and future strategy.
The Council's 40th session also adopted decisions of historic proportions that opened wider horizons for a joint Islamic action, including the amendments to the Organization's Charter and internal regulations.
The DG also highlighted the standing cooperation between ICESCO and Emirati Hamdan bin Rashid Al Maktoum Foundation for Distinguished Academic Performance. The two institutions co-organized the ongoing Hamdan–ICESCO Prize for Voluntary Development of Education Facilities in the Islamic World Countries. The Foundation and the Organization also funded several educational programs.
Dr. AlMalik commended the sustained keenness of Emirati officials to take part in ICESCO's conferences and forums. Most recently, the UAE attended the "Extraordinary Virtual Conference of Culture Ministers of ICESCO Member States." The event brought together 50 states and 22 international organizations. The conference was held under the theme "Sustainability of Cultural Action in Face of Crises," with the UAE as Chair.
The Emirati official commended ICESCO's efforts during the pandemic to support the most vulnerable Member States in mitigating the impact of the pandemic in its areas of competence.
The two parties agreed to sustain constructive cooperation between ICESCO and the UAE.