ICESCO and South Korea Explore Cooperation in Education and Scientific Research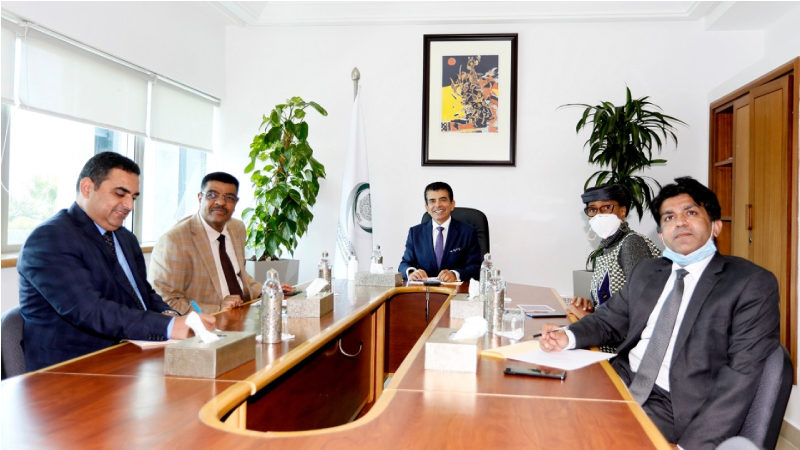 12 August 2020
Dr. Salim M. Al-Malik, Director-General (DG) of the Islamic World Educational, Scientific, and Cultural Organization (ICESCO) and Mr. Seong-Deok Yun, Ambassador of South Korea to Morocco, held a videoconference to discuss cooperation in education and scientific research between the Organization and the country.
The DG highlighted ICESCO's initiatives to support the efforts of Member States to mitigate the impact of the pandemic on education, culture, and scientific research. Its flagship initiative, he further stated, is the "Comprehensive Humanitarian Coalition", which many countries, international organizations and institutions, and donors joined and supported. He invited South Korea to, likewise, join the Coalition.
The DG requested that Ambassador Yun conveys ICESCO's invitation to the South Korean officials to take part in the Organization's conferences and forums.
Dr. AlMalik added that the officials in South Korea are welcome to share scientific and educational successful stories with their counterparts in ICESCO's Member States. He also suggested cooperating and joining action to provide some South Korean school grants to students from ICESCO's Member States.
Ambassador Yun commended the major work ICESCO carries out and expressed his intention to cooperate with the organization on a long-term basis. He also promised to fast-track the school grants discussions with the South Korean Ministry of Education, in cooperation with ICESCO.
Several directors of sectors in ICESCO attended the meeting.