ICESCO to hold an international virtual forum to explore the role of religious leadership in the face of crises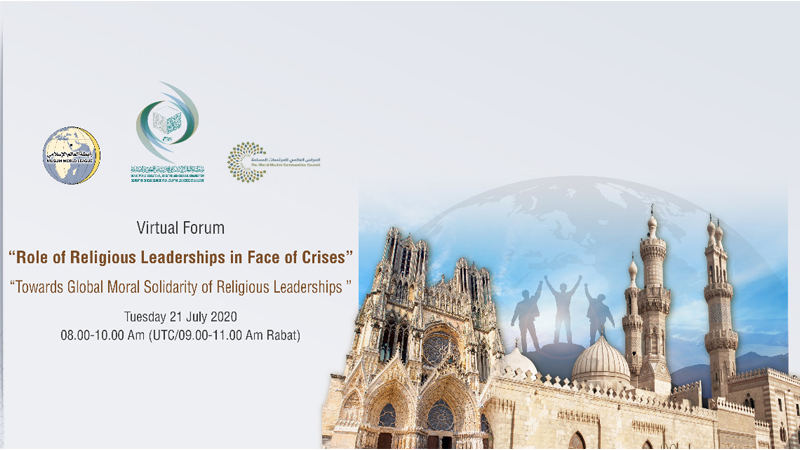 17 July 2020
The Islamic World Educational, Scientific and Cultural Organization (ICESCO) will hold the high-level international virtual Forum on the "Role of Religious Leaders in the Face of Crises" under the theme "Toward global moral solidarity" on 21 July 2020 (08:00 GMT, 09:00 Rabat local time), in cooperation with the Muslim World League (MWL) and the World Muslim Communities Council (TWMCC).
The Forum, which will bring together a large number of prestigious authorities and institutions and renowned religious and intellectual figures from all over the world, will feature three academic sessions. The first session will tackle the best initiatives and practices of religious institutions throughout the COVID-19 pandemic, the second session the regenerative and future features of religious thought and working mechanisms to make use of crisis gains and address their adverse repercussions. The third session will handle the prospects of joint action between the different religious leaderships and institutions across the world.
The participating institutions and authorities include Al-Azhar Al-Sharif, the Higher Council of Ulemas in the Kingdom of Morocco, the Higher Committee of Human Fraternity, the Vatican, the Pontifical Council for Interreligious Dialogue, and the Department of Interreligious Affairs at the American Jewish Committee. Also in attendance will be the King Abdullah bin Abdulaziz International Center for Interreligious and Intercultural Dialogue (KAICIID), the International Fiqh Academy, Dar-al-Ifta in Azerbaijan and the Caucasus, Dar-al-Ifta in Egypt, the University of Qarawiyyin, Globethics institution, the Muslim Council of Elders, the Lebanese University, and the National University of Singapore.
The Forum will issue a declaration setting forth the guidelines for global solidarity in face of crises, to lay the foundations of a new human development model that showcases the roles of religious and institutional leadership.
The live broadcast of the forum will be available on ICESCO's official Arabic Facebook page via the link: https://www.facebook.com/ICESCO.Ar/live