Partnership agreement between ICESCO and Nabd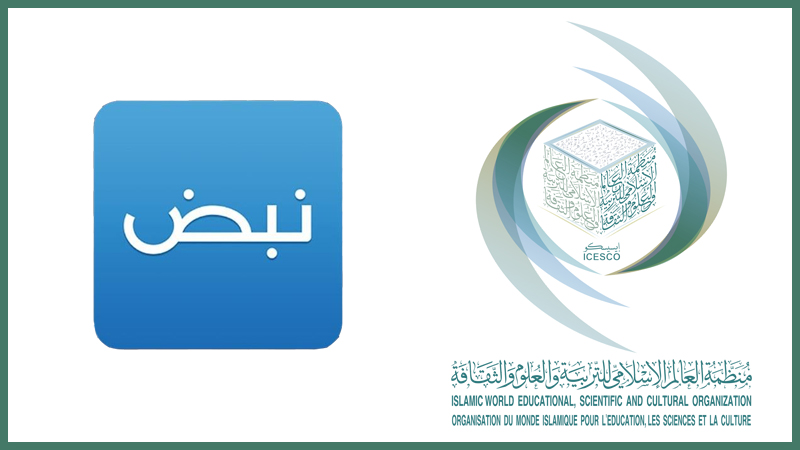 14 July 2020
The Islamic World Educational, Scientific and Cultural Organization (ICESCO) signed a partnership agreement with Nabd, the largest news app in the Arab world. The agreement provides for the establishment of a platform for ICESCO to broadcast news about the Organization and its activities to ensure direct outreach to the broadest possible audience.
The platform (accessible at this link https://nabd.com/icesco will keep Arabic-speaking readers updated on the initiatives, programmes, and projects implemented by the Organization, topics of discussion and the outcomes of the conferences organized or co-organized by ICESCO. They will also have access to the news and information about ICESCO's prizes in the various fields.
On the occasion of signing the agreement, Dr. Salim M. AlMalik, ICESCO Director-General, stressed that the agreement with Nabd forms part of ICESCO's strategic vision which advocates inclusiveness and constructive communication to serve the Member States and Muslim communities all over the world. It can be achieved through workable initiatives, programmes, and projects to develop the skills of children and build the capacities of women, the youth and children to improve their living conditions to contribute to sustainable development and achieve peaceful coexistence. He also stated that the platform would enable ICESCO to keep the broad audience informed of the latest developments and updates on its action.
The agreement was signed for ICESCO by Dr. Ahmed Said Bah, Director of the Sector of Partnerships and Cooperation, and for Nabd by Mr. Mazen Singer, Chief Strategy Officer.
Upon signing the agreement, Mr. Singer expressed his satisfaction with the conclusion of the agreement with ICESCO, while noting that it comes as part of carrying out "Nabd" Strategy which seeks to lay the groundwork for cooperation with outstanding international organizations, provide diversified content to users, and contribute to achieving the Organization's noble objectives in its areas of competence: education, science, and culture.