ICESCO and FIFA pay tribute to humanity's heroes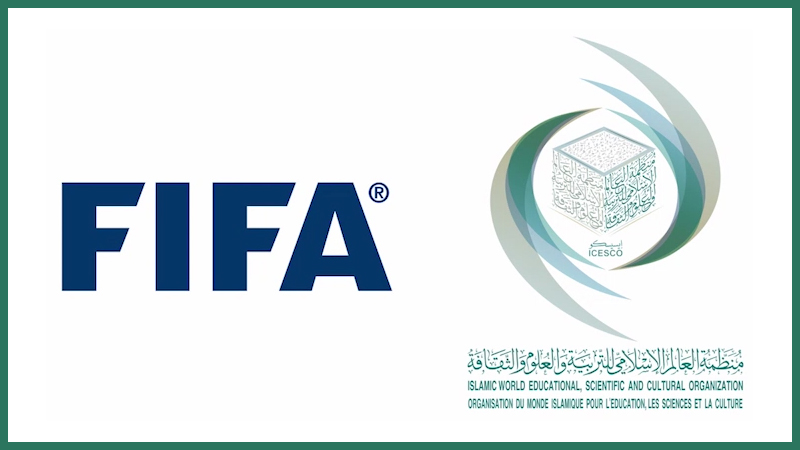 9 June 2020
In recognition of the efforts of healthcare workers around the globe who stand on the frontline to shield human societies from the COVID-19 pandemic, the Islamic World Educational, Scientific and Cultural Organization (ICESCO) and the Fédération Internationale de Football Association (FIFA) have launched a video where former and current football players express their thanks and appreciation to healthcare workers for their outstanding work.
In this unique video appearance, male and female famous world football stars, including Pelé, Diego Maradona, Ronaldo, David Beckham, Kaká, Marta, Marco van Basten, Zinédine Zidane, Park Ji-sung, Yaya Touré, Lucy Bronze, Samuel Eto'o, Fabio Cannavaro and many others are warmly applauding healthcare workers in recognition of their work to help citizens and for their sacrifices to stem the risks of COVID-19 spread.
In parallel with the applause, a brief caption expresses gratitude and appreciation to all healthcare workers and professionals who work like #HumanitysHeroes.
It is worth noting that, since the beginning of COVID-19 pandemic, ICESCO has launched several practical initiatives, programmes, and projects to support the global anti-COVID-19 efforts and help the Member States overcome its adverse repercussions. The Organization's effort culminated with the launch of the "Comprehensive Humanitarian Coalition" initiative to help poor and most affected countries by implementing practical projects and field programmes..
The Coalition was widely welcomed by many countries, international organizations, and specialized institutions and authorities, including FIFA. The final declaration of the Extraordinary Virtual Conference of Education Ministers of ICESCO Member States, held on 14 May 2020 with the participation of 43 Member States and 12 international organizations under the theme "Education systems in the face of crises and emergencies (COVID-19)", reaffirmed its support to the Coalition and called on countries and governmental and non-governmental organizations, donors and the private sector to contribute to its success.