ICESCO Director-General explores cooperation prospects with Grand mufti of Azerbaijan and Caucasus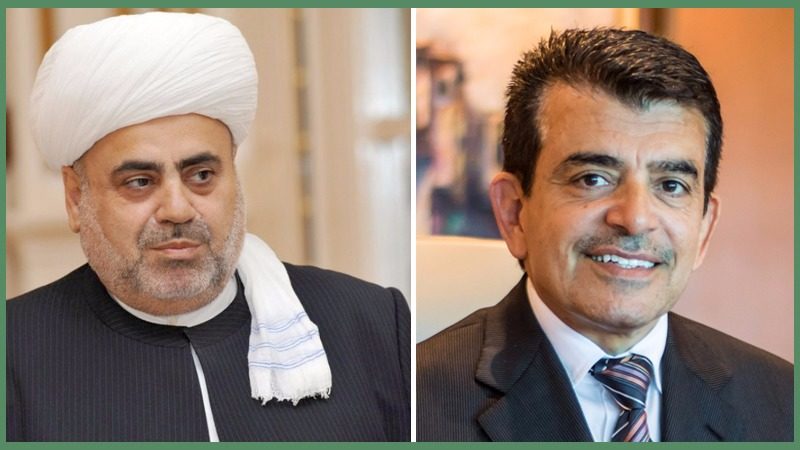 4 June 2020
Today, the Director-General of the Islamic World Educational, Scientific and Cultural Organization (ICESCO), Dr. Salim M. AlMalik, met with the Grand mufti of Azerbaijan and Caucasus, Mr. Allahshükür Pashazade via videoconferencing. Together they explored prospects of cooperation between ICESCO and the Spiritual Administration of Muslims of the Caucasus.
At the outset, Dr. AlMalik thanked the Grand Mufti for hosting the meeting, requesting him to convey his greetings to His Excellency, the President of Azerbaijan, Mr. Ilham Aliyev, and Mrs. Mehriban Aliyev, First Vice President and First Lady of Azerbaijan, and President of Heydar Aliyev Foundation.
Moreover, the Director-General reviewed the major projects and initiatives launched by the Organization, as part of its new strategic vision, including the Comprehensive Humanitarian Coalition. Dr. AlMalik underscored that this Coalition aims to support developing countries as well as the countries most affected by the COVID-19 pandemic through the implementation of concrete projects and field programmes, noting that the Republic of Azerbaijan joined the Coalition and supported it financially.
Likewise, Dr. AlMalik talked about ICESCO's efforts to open up to non-Member States, noting that the Organization drafted a new Charter including new regulations for ICESCO Observer Status and invites all states to become Observer States with the goal of more cooperation in the fields of education, science, culture, and communication.
For his part, Mr. Allahshükür Pashazade commended ICESCO's initiatives in the area of dialogue and cultural diversity, as well as its efforts to spread the values of moderation, middle stance, and coexistence; keenness to support Islamic solidarity, and sustained interest in support for cultural heritage in the Islamic world.
The President of the Spiritual Administration for the Muslims of the Caucasus reaffirmed the interest and desire of the Republic of Azerbaijan and its specialized institutions in supporting and promoting cooperation with ICESCO, reiterating his Administration's keenness to work on achieving the noble goals sought by the two parties.
Moreover, Mr. Allahshükür Pashazade invited Dr. AlMalik to visit Azerbaijan and sign a cooperation programme between ICESCO and the Spiritual Administration for the Muslims of the Caucasus, an invitation that ICESCO Director-General welcomed, promising to visit Azerbaijan at the earliest convenience.
The two parties also agreed on coordinating to hold a high-level virtual meeting for leaders of religious institutions to explore ways to promote cooperation, coordination, and consultation, and to hold later an international conference on anchoring the values of peace, tolerance, and coexistence.