ICESCO conducts a comprehensive study of the future of Islamic world by 2050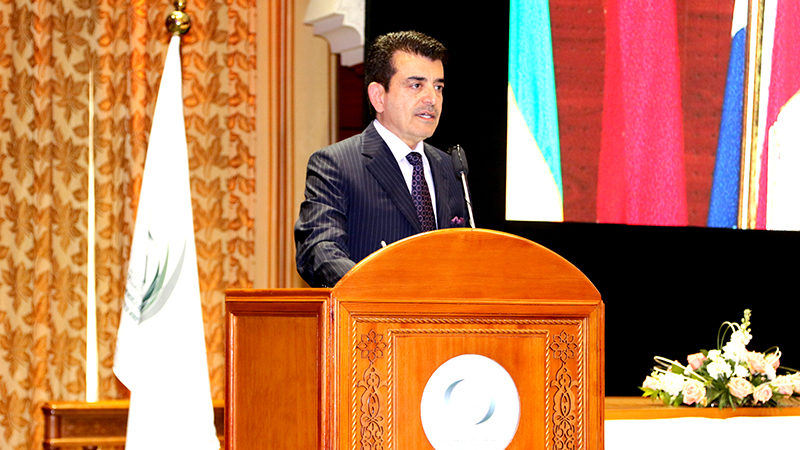 18 February 2020
** Scholarships and training sessions for youth from "Foresight ISESCO Program"
Dr. Salim M. AlMalik, ICESCO Director General, announced that ICESCO is starting a comprehensive study on the future of the Islamic world by 2050, to be delivered by the end of this year, inviting researchers from all over the world to contribute to implementing the new vision of the Organization.
Dr. AlMalik also announced the launch of "ICESCO Foresight Program", which will conduct foresight studies, organize training workshops, and provide scholarships for young people in the field of foresight, in cooperation with international foresight centers.
This was part of the speech ICESCO Director General delivered today, Tuesday, during the closing session of the Future Forum, which was organized by ICESCO in cooperation with the German Konrad Adenauer Foundation over two days, with the participation of more than 30 of most prominent experts of strategic foresight and artificial intelligence in the world.
In his speech, Dr. AlMalik said that the history of the Organization is changing, and its fresh start opens up multiple perspectives, and the success of the Forum cleans realistic paths for the future of ICESCO. He thanked the participants of the Forum for their proactive thought that accompanies the new vision of the Organization, which makes of it a beacon of global outreach in its fields of competence. Dr. AlMalik invited them to put forward new ideas and submit suggestions to the Organization, which would be taken into consideration, stressing that ICESCO would play a major role in generating ideas and devising foresight and proactive strategies in its fields of competence, and would be a hub of expertise for the Islamic world countries.
At the end of his speech, ICESCO Director General thanked the Konrad Adenauer Foundation and its representative in Morocco, Mr. Steffen Krueger, for supporting the idea of the Forum from the start and cooperating in its implementation. He also thanked all those who contributed to the success of ICESCO team, reaffirming the Organization's intention to organize the Future Forum annually, in addition to other forums that keep up with changes, including the "Careers of Tomorrow Forum", which will be organized by ICESCO, in June 2020.