Sharjah Ruler receives FUIW Secretary General and FUIW Executive Council members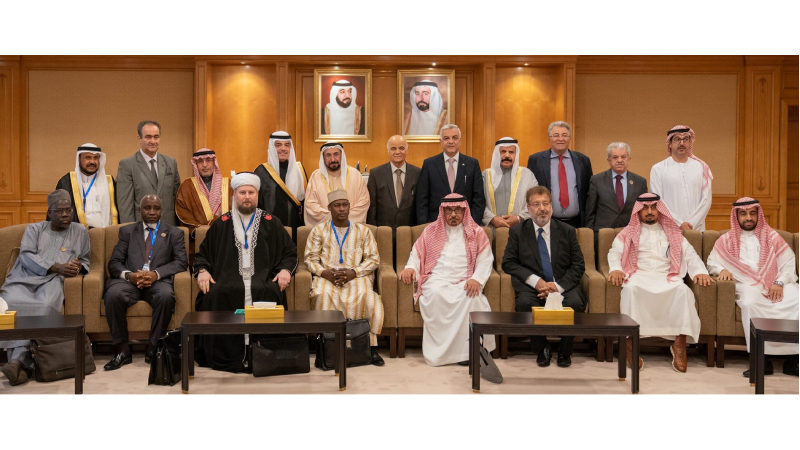 3 February 2020
His Highness Sheikh Dr. Sultan bin Muhammad Al-Qasimi, Member of the Federal Supreme Council of the United Arab Emirates, Ruler of Sharjah, President of the University of Sharjah, today at the University of Sharjah, received Dr. Salim M. AlMalik, ICESCO Director General, FUIW Secretary General; Dr. Ahmed Al-Ameri, Rector of Imam Muhammad Ibn Saud Islamic University, Kingdom of Saudi Arabia, President of the 7th FUIW General Conference, Chairman of the Executive Council; in addition to the following members of the Federation's Executive Council: Dr. Zeidan kafafi, President of Yarmouk University in Jordan; Dr. Hamid M. Al Naimiy, Chancellor of the University of Sharjah in the United Arab Emirates; Dr. Imad Abu Kishek,President of Al Quds University in Palestine; Dr. Adel Sadeq Mubarak, President of Menoufia University; and Dr. Noureddine Medra'i, representative of the University Hassan II Casablanca in Morocco.
During the meeting held today on the sidelines of the 23rd session of the FUIW Executive Council, the FUIW Secretary General and the Council expressed their thanks to His Highness for the hosting by the University of Sharjah of this session of the Council, briefed him on the decisions they adopted to promote the position of the Federation and give shape to the new vision to develop the Federation's working methods and revisit its structure and internal regulations.
Talks during this meeting also touched on the importance of the Federation and its future action areas, while reaffirming that the Federation will be a civilized approach manifest in cooperation between Islamic world universities through student exchange, scholarships, university chairs, and research networking.
For his part, His Highness urged the Executive Council and the Secretary General to ensure that the Federation become a platform for the sharing of knowledge, science and thought among universities, and discharge its assigned role toward joint Islamic action.
At the close of the meeting, a group photo was taken and Dr. AlMalik presented a commemorative shield to His Highness.