ISESCO Director General receives Permanent Delegate of Libya to ISESCO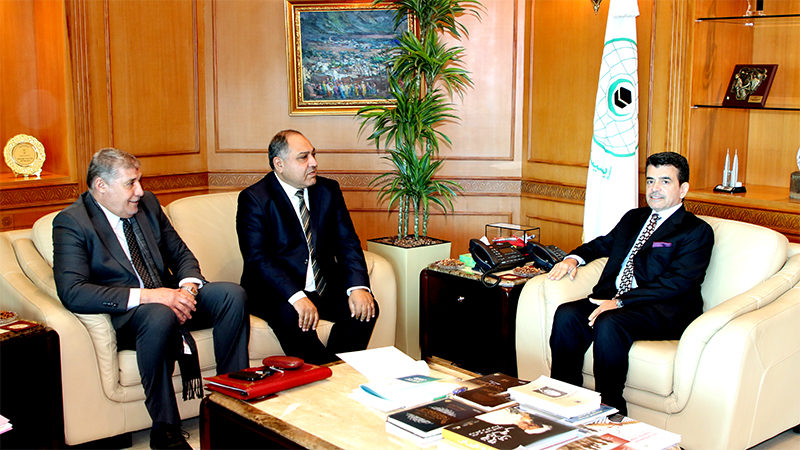 14 January 2020
The Director General of the Islamic Educational, Scientific and Cultural Organization (ISESCO), Dr. Salim M. AlMalik, and the Permanent Delegate of Libya to ISESCO, Dr. Said M'hamad Ed-Dbib, explored ways to promote cooperation between ISESCO and State of Libya in the fields of education, science and culture, amid the current circumstances Libya is going through.
At the outset of the meeting, held today at ISESCO headquarters, Dr. AlMalik welcomed the Libyan delegate who briefed him on the major priorities and pressing needs of Libya over the next two years, in terms of programmes and activities in the fields of education, science and culture, as part of ISESCO's action plan and under its new vision which entails  more communication with Member States to identify their real needs and incorporate them in ISESCO's activities and programmes.
In addition, the two parties talked about the ongoing preparations to hold the 40th ISESCO Executive Council, on 29-30 January 2020, in Abu Dhabi, State of the United Arab Emirates.
The Delegate also undertook to pay Libya's arrears and contributions to ISESCO's budget.