AlMalik and Talla explore ISESCO's support to non-formal education in Senegal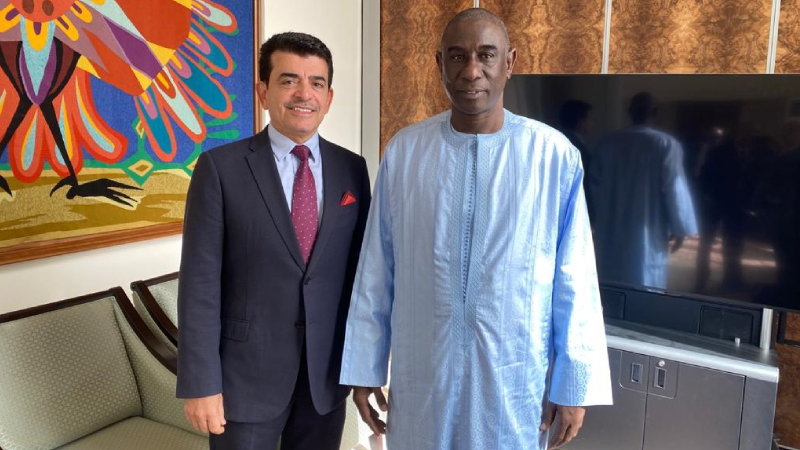 6 January 2020
Dr. Salim M. AlMalik, Director General of the Islamic Educational, Scientific and Cultural Organization (ISESCO), explored with Mr. Mamadou Talla, Minister of Education and Literacy of Senegal, President of the Senegalese National Commission, the areas of cooperation between the Organization and the Ministry in the field of education and training the educational staff.
During this meeting, held as part of the official visit of ISESCO Director General to Senegal, Dr. AlMalik reviewed the new vision of ISESCO, which makes of ISESCO a house of expertise for the Islamic world in its areas of action, empowers youth, women and children to exercise their educational, scientific, cultural, technological and environmental rights. In this context, ISESCO agreed to support the non-formal education in Senegal through providing expertise and technical advice, and training teachers and educational supervisors.
The two parties also agreed to form a joint commission of ISESCO and the Senegalese Ministry of Education and hold its meeting at ISESCO headquarters in Rabat so as to develop an executive cooperation plan and identify the follow-up and coordination mechanisms.
The meeting was attended from ISESCO by Dr. Ahmed Said Bah, Director of External Relations and Cooperation, and Ms. Rahmata Almamy Mbaye, Director of Human and Social Sciences.