ISESCO Cultural Forum honors Dean of Moroccan Literature and Secretary of Mohammedian League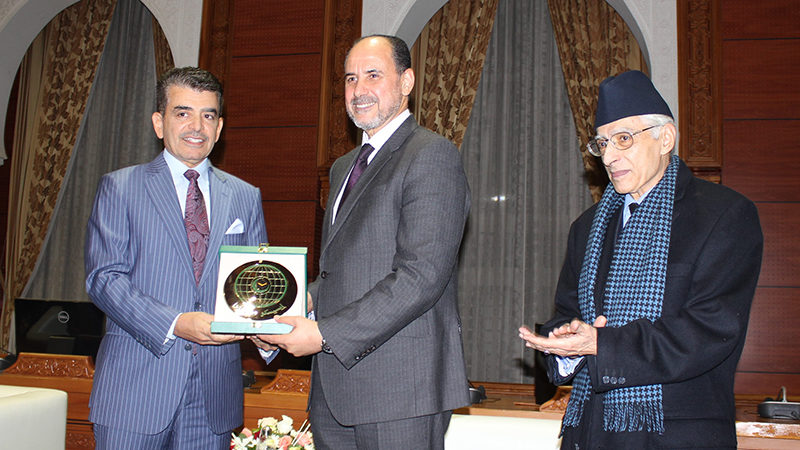 11 December 2019
ISESCO Cultural Forum honored Dr. Abbès Jirari, Dean of Moroccan Literature, and Dr. Ahmed Abbadi, Secretary General of the Mohammedian League. On this occasion, Dr. Salim AlMalik, ISESCO Director General, presented each scholar with a certificate of appreciation and excellence, along with a medal from ISESCO.
The tribute followed the second gathering of the Forum, yesterday evening, which hosted Dr. Abbadi who gave a lecture entitled, "From human rights to humanity rights: Exploring the contextual and knowledge requirements and approaching mechanisms". The lecture was attended by a large audience of ambassadors and experts, and a host of universities and higher institutes students in Rabat.
Dr. Jirari had been the guest of the gathering of the first ISESCO Cultural Forum, held on 22 October 2019, wherein he gave a lecture on the "Future Cultural Challenges in the Islamic World". Dr. Jirari's lecture also brought together a large audience and major media coverage.
The Director General also presented Dr. Jirari with the first copy of Issue I of the Cultural Forum Gatherings series.