ISESCO Director General receives President of Naïf Arab University for Security Sciences (NAUSS)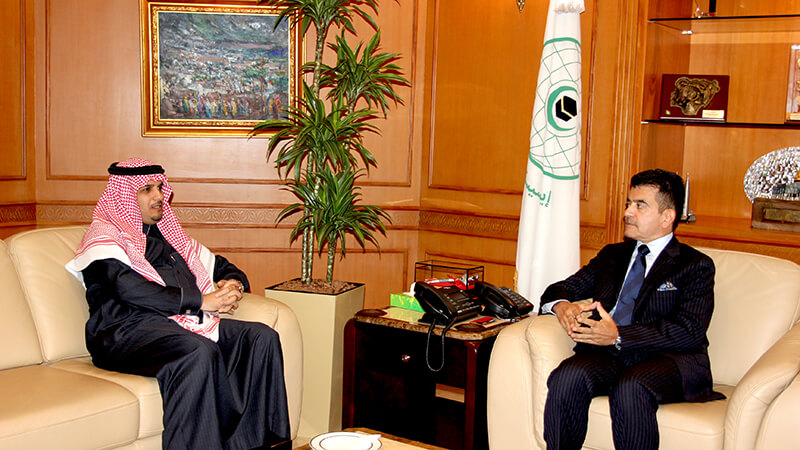 2 December 2019
The Director General of the Islamic Educational, Scientific and Cultural Organization (ISESCO), Dr. Salim M. AlMalik, today at the Organization's headquarters in Rabat, received Dr. Abdulmajeed bin Abdullah Albanyan, President of Naïf Arab University for Security Sciences (NAUSS) in the Kingdom of Saudi Arabia, and the accompanying delegation, and together they explored cooperation prospects between ISESCO and NAUSS in various fields.
During the meeting, the two parties agreed to conduct joint research and studies, hold symposia and conferences at ISESCO and NAUSS and many Member States in the fields of the fight against extremist thought and zealotry; strategic anticipation in social fields; and cyber-security to promote global peace and security and develop forecasting programmes for natural disasters and their risk reduction.
The meeting was held as part of ISESCO's new vision and future action programme that promote openness to civil society organizations, research and studies centers and universities, thereby according utmost attention to youth empowerment and capacity-building through effective programmes with measureable direct impact.
A permanent and supportive member of the Federation of the Universities of the Islamic World (FUIW), NAUSS hosts the Center of Scientific Research Ethics at its Riyadh-based headquarters. A number of symposia and workshops have been co-held by ISESCO, NAUSS and the FUIW.