ISESCO Director General meets with UAE Minister of Education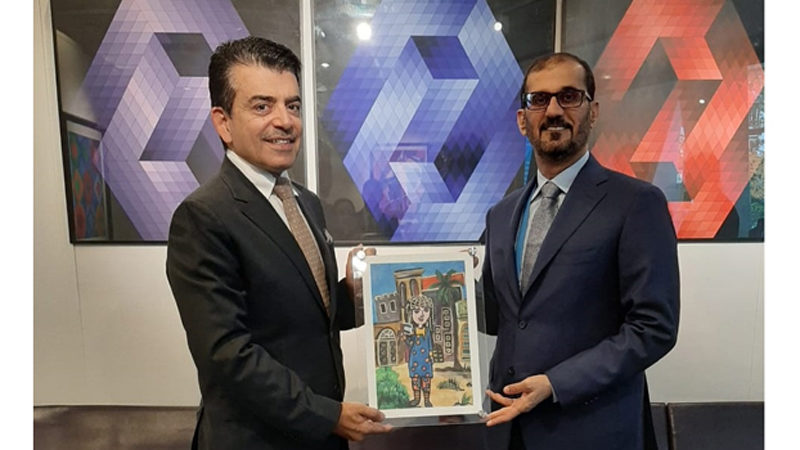 14 November 2019
The Director General of the Islamic Educational, Scientific and Cultural Organization (ISESCO), Dr. Salim M. AlMalik, today in Paris, met with the Minister of Education of the State of the United Arab Emirates, Mr. Hussain bin Ibrahim Al Hammadi, on the sidelines of their participation the 40th UNESCO General Conference, which kicked off last Tuesday.
During this meeting, Dr. AlMalik presented ISESCO's new vision through which the Organization strives to enter a new phase as a beacon in the fields of education, science, culture and communication, not only for the Islamic world but for the world at large. The Director General also talked about future ISESCO action plans and the measures taken to set up a waqf to help fund ISESCO's projects and ensure that the Organization is adequately assuming its role.
Moreover, the two parties agreed to promote cooperation between ISESCO and the UAE in the fields of education, science, culture and communication.
For his part, the Minister reaffirmed his country's interest in projects pertaining to promoting Arabic, and the future of education in both the Arab and Islamic world, conveying his country's readiness to work with ISESCO in implementing programmes and activities aiming at developing curricula and upgrading Member States' educational systems.
Mr. Al-Hammadi also hailed the idea of waqf as a way to fund ISESCO's activities and action programmes, reaffirming the UAE's support for this idea.