ISESCO Director General meets with CEO of "Dubai Cares"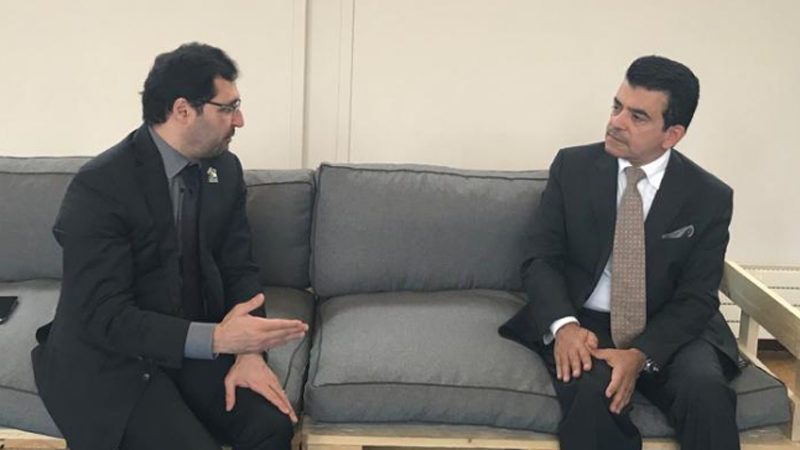 14 November 2019
Dr. Salim M. AlMalik, Director General of the Islamic Educational, Scientific and Cultural Organization (ISESCO), discussed with Dr. Tariq Al Gurg, Chief Executive Officer of Dubai Cares, ways to promote cooperation and joint action between ISESCO and Dubai Cares with a view to providing education opportunities to children in Islamic countries, which need aid in this field.
During this meeting, held on the sidelines of the 40th UNESCO General Conference, Dr. AlMalik reviewed ISESCO's new vision and action plan for the forthcoming phase, and its approach towards empowering youth, women, and children to benefit from their educational, scientific, cultural, technological, and environmental rights. This goes in line with Dubai Cares' fields of action in providing basic education. The two parties also agreed on promoting cooperation in the field of scholarships, and supporting, supervising, and expanding the scope of academic chairs to serve education and scientific research.
It is worth mentioning that Dubai Cares, founded in 2007, is a philanthropic organization, which endeavors to provide children in developing countries with quality basic education through integral programmes aimed at eliminating obstacles hindering children from enrolling in schools and learning.