ISESCO takes part in 14th Edition of e-Learning Africa in Côte d'Ivoire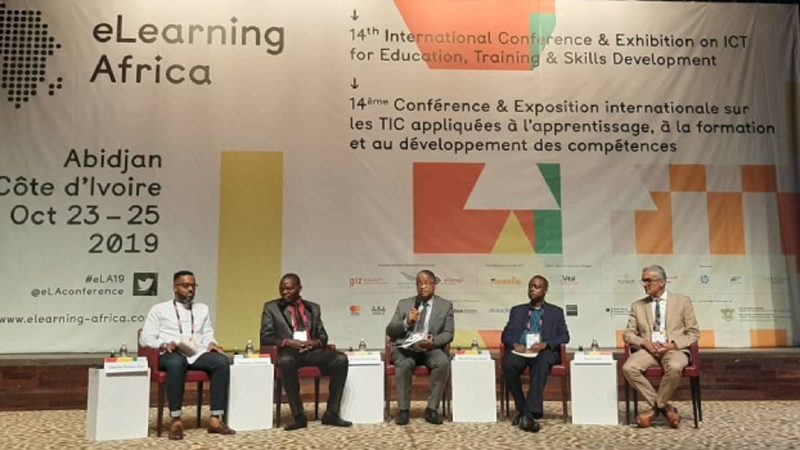 25 October 2019
The Islamic Educational, Scientific and Cultural Organization (ISESCO) is taking part in the 14th International Conference & Exhibition on ICT for Education, Training & Skills Development—E-Learning Africa, being held under the theme "The Keys to the Future: Learnability and Employability", in Abidjan, Republic of Côte d'Ivoire, on 23-25 October 2019.
This conference is one the key international thematic events that address the role of technology in supporting learning, training and skills development. It also bring together experts, academicians, professionals, investors and people interested in the future of education in Africa.
The event's programme features holding core dialogues, discovery demos, expertise exchange sessions, knowledge factories, panel discussions, and plenary sessions. It also includes holding high-level ministerial roundtables for African ministers of education, training and ICT.
This is not the first time ISESCO participates in this event; the Organization had taken part and co-held previous editions of e-Learning Africa. In this edition, ISESCO gave a presentation in one of the plenary sessions on ISESCO's Project on "Educational Technology in Service of Alternative Teaching and Learning Patterns", entitled "ICT and Leadership for Teachers' Professional Growth: ISESCO's Initiatives". The presentation aimed to highlight the strategic orientations of ISESCO's new vision regarding the use of ICT in service of education, and its role in teachers' professional growth.
ISESCO is represented in this conference by Mr. Aziz Elhajir, Programme Specialist at the Directorate of Education.