ISESCO calls on Muslim countries to render heritage pillar of sustainable development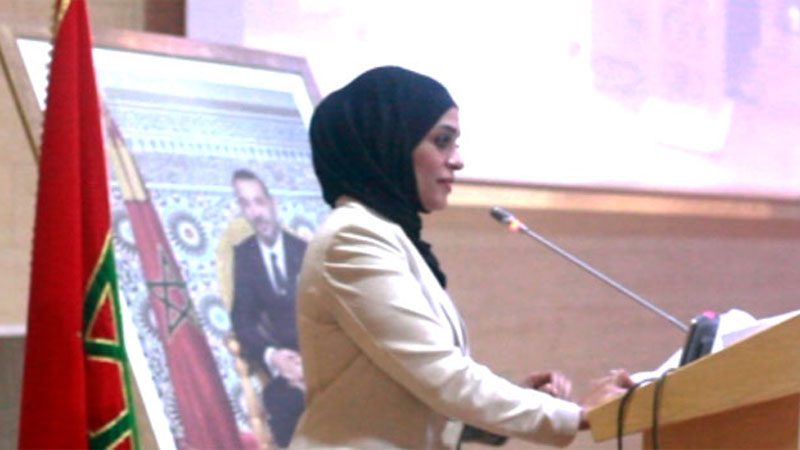 16 October 2019
Dr. Amina Al-Hajri, Deputy Director General of the Islamic Educational, Scientific and Cultural Organization (ISESCO), underlined that the Organization gives great importance to involving local communities in the efforts exerted to safeguard, rehabilitate and invest in rural heritage, through implementing programmes and activities that aim to valorize heritage and promote its role in anchoring cultural identity and achieving socio-economic development.
In the Organization's address she gave at the opening session of the 19th Annual General Assembly of the International Council on Monuments and Sites (ICOMOS), being held in Marrakesh, under the high patronage of King Mohammed VI of Morocco, the Deputy Director General also announced, that ISESCO intends to inscribe no less than 100 historic site before the end of 2019 and 500 sites in 2020.
In this regard, Dr. Al-Hajri maintained that this comes as part of implementing ISESCO's new strategy, which is based on a more holistic and realistic vision to safeguarding cultural and civilizational heritage in the Islamic world. She added that this strategy has been actively applied since a few months, whose positive outcomes are becoming more evident, which encourages forging ahead to provide more protection to heritage components, at the foremost of which is the cultural and civilizational heritage of Al-Quds Al-Sharif.
Likewise, the Deputy Director General stated that ISESCO had provided the necessary working tools for such task, most notably the Islamic World Heritage Committee (IWHC), whose scope of tasks has been expanded, working mechanisms developed and roles promoted, especially with regard to inscribing more historic sites and elements of intangible, natural and industrial heritage in the Islamic world. She also maintained that the Organization set up the Islamic World Heritage List to inscribe these sites in accordance with applicable standards and criteria; and created IWHC's Assisting Scientific Commissions and the Heritage Observatory to monitor the situation of heritage in the Islamic world and point out the dangers it is facing. She also added that the Heritage Projects Support Fund was inaugurated so that the Organization can provide necessary support through the competent parties in charge of heritage in Member States.
In the same vein, the ISESCO official called on ministries of culture in the Islamic world and specialized regional and international organizations to support the efforts of applying ISESCO's new vision to render heritage, with its different elements, a pillar of sustainable development, reaffirming ISESCO's eagerness and readiness to host a future session of ICOMOS Annual General Assembly at its headquarters in Rabat.
It is worth noting that ICOMOS Annual General Assembly is one of the largest international meetings of specialists in valorizing and safeguarding heritage and experts in restoration. The current session is dedicated to "Rural Heritage, Landscapes and beyond" and the importance of safeguarding and incorporating them in the development of local communities.