The FUIW and the Indonesian International Islamic University explore ways of cooperation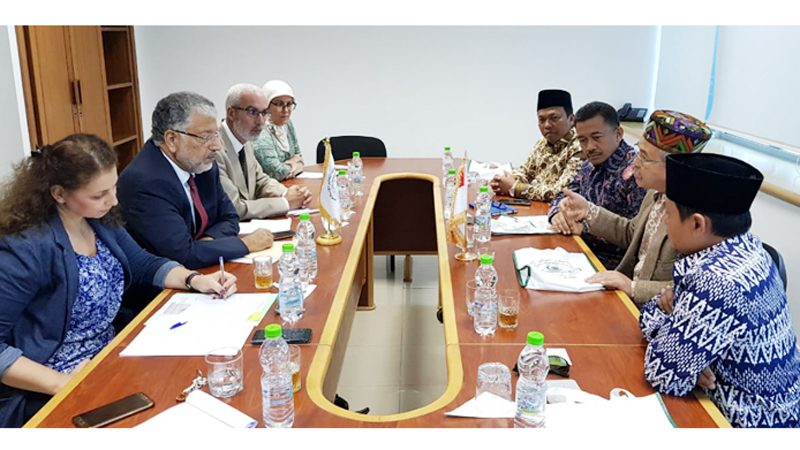 11 October 2019
Dr. Mukhtar Ahmed, Supervisor of the General Secretariat of the Federation of the Universities of the Islamic World (FUIW), today at ISESCO headquarters, received a delegation of the Indonesian International Islamic University (UIII), and together they explored ways of cooperation between the FUIW and the UIII in the fields of common interest.
On this occasion, the delegation expressed the desire of the UIII, recently established, to benefit from the expertise of the FUIW in the fields of developing university education and scientific research, and communicate with similar Member Universities.
For the record, the UIII is a public university, established in 2016. It includes the faculties of Islamic studies, education, social sciences, human sciences, economics and finance, science and technology, polytechnics, and fine arts.