Thailand Ambassador in Morocco visits ISESCO to explore ways to promote cooperation relations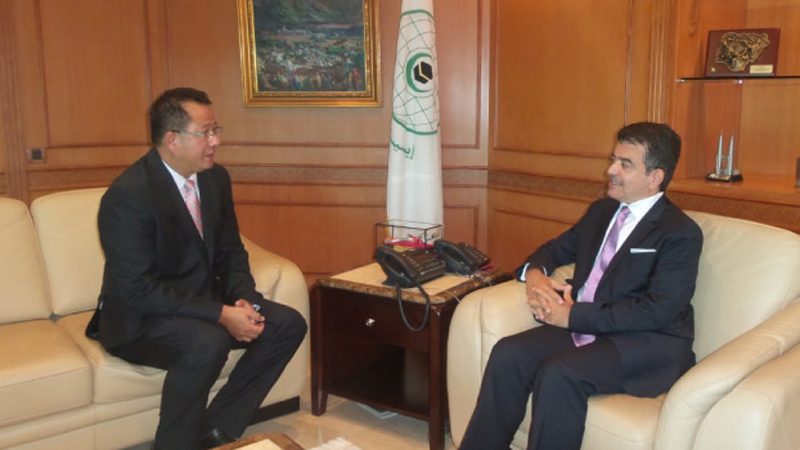 19 September 2019
The Director General of the Islamic Educational, Scientific and Cultural Organization (ISESCO), Dr. Salim Mohammed AlMalik, received, yesterday in his office, Mr. Darm Boontham, the Ambassador of the Kingdom of Thailand in the Kingdom of Morocco, and explored with him the cooperation relations between ISESCO and the competent parties in the Thai government in areas of common interest, including the development of teaching methods of Islamic sciences and Arabic language for non-Arabic speakers for Muslims in Thailand and neighboring countries such as Cambodia, Myanmar, and other countries.
For his part, the Ambassador expressed his interest in ISESCO's programmes and new vision, including the development Waqf (endowment) fund of the Organization, whose structure and management board are being formed, and which will be operational by early 2020.
It is important to note that the Kingdom of Thailand is an Observer Member of ISESCO.